UPS Surcharges
Surcharges, at their core, are additional fees added on top of the shipping cost for your order by UPS (or any other carrier). They can add up quickly and often go unnoticed unless you are monitoring with a recurring parcel invoice audit.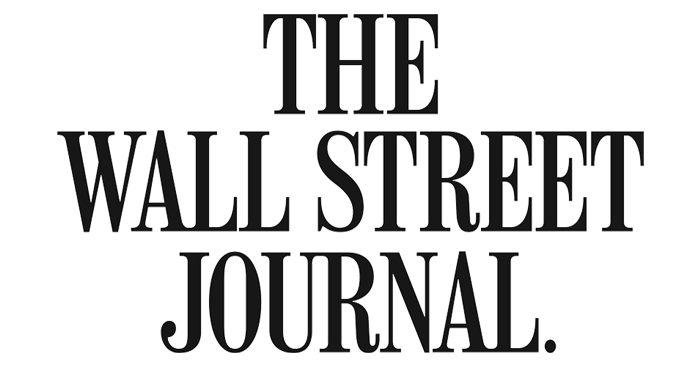 Shipping Rates & Contract Negotiation
On average we save our customers 25.2% on their parcel shipping costs in less than 4 hours of their time.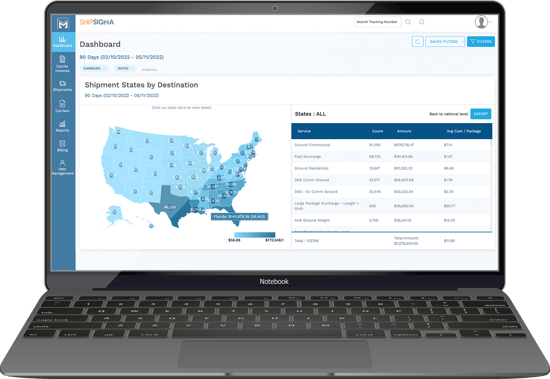 At ShipSigma we manage, analyze, and optimize over $1Billion in parcel spend to provide you with a deep understanding of the excess of fees your contract has built in and where savings exist. Using our industry-leading cost modeling software, we'll provide you with a Shipping Savings Guarantee before you negotiate. Once negotiation begins, we'll provide you with a market-best carrier network strategy, contract management & compliance services, surcharge mitigation, and ongoing analysis and optimization opportunities.
See What Our Customers are Saying
We could not say enough good things about our relationship with ShipSigma. Beyond the initial savings, they continue to find us new angles for savings, set up dashboards specific to our needs, and meet with us quarterly to go through reporting/review savings/new opportunities. ShipSigma has been more than just a service for us, they have been a continuous partner as we navigate the difficulties of controlling our freight costs and holding the vendors accountable.
Tyler B.
Vice President of Finance, Leading Global Manufacturer
4 hours. It took less than 4 hours of my time for my company to see half a million in annual savings. No headaches, no feet-dragging negotiations, no confusing documents. It was so easy.
Todd M.
Vice President, Food Manufacturer and Distributor
The insights and analytics, ShipSigma provided before and after negotiating our carrier agreements, make it clear we have a long-term partner who is aligned with our company values. The cost modeling and rate simulation let us know the exact savings we would see, down to the last cent. After running our historical data, ShipSigma was able to find us almost 28% in annual shipping savings with our same carrier.
Jonica H.
Controller, Market Leading Wine Distributor
Our team managed billions of dollars of various category spend. To have ShipSigma guarantee a savings and then fully execute so that we're realizing increased EBITA within 60 days allows us to focus on other strategic opportunities.
Randy H.
Chief Procurement Officer, Leading Provider of Pork Products
We thought we had the best rates. We were told we had the best rates. ShipSigma got us better rates. They found us nearly 25% in savings and helped us renegotiate our contract with our carrier. It was just so easy.
Brad M.
Chief Operations Officer, Clothing Retailer
The parcel invoice audit was a lifesaver for us. The team at ShipSigma monitored the weekly audit and noticed that instead of shipping air, over 60% of our packages could have traveled ground with no delay in arrival. They saved us more money than we had ever saved in our manual audit process.
Julie F.
Chief Financial Officer, Industry Leading Retailer
Know Your Savings Before You Negotiate
Using our industry-leading cost modeling software, we'll let you know what you should be paying, down to the penny.
UPS Surcharges
Shipping has always been at the core of commerce businesses. If you have shipped anything, you have likely dealt with shipping giants such as UPS and FedEx. Just as FedEx has its own extra fees associated with them, UPS has some similar and specific surcharges put in place. Businesses always need to be on the lookout to ensure that they are getting the best possible deal when negotiating with a company like UPS.
A parcel invoice audit is a great tool that a business can use to analyze its overall billings and discover if there are areas where they are being overcharged. Surcharge fees can quickly add up, especially if you start to ship at higher volumes, and parcel audits can serve as a preliminary check to see if you are being overcharged when you shouldn't be. That is why our dedicated team at ShipSigma has put together this guide to cover the important information related to UPS surcharges.
What are UPS Service Levels?
Before we jump into what UPS surcharges are, we feel that explaining what their service levels look like can create a more clear picture of the whole concept. Like the other shipping giant FedEx, UPS has a comprehensive set of levels that define the expected duration of transportation for a shipment to arrive. This allows a more accurate picture of possible fees that may be incurred due to transportation times. Here are three of the most common UPS shipping service levels.
Ground Shipping: Sometimes referred to as standard shipping, this is the most common form of shipping that UPS provides. Ground shipping typically takes one to five days and is the more economical choice in most cases.
Overnight Shipping: For the occasions where your shipment needs to be somewhere urgently, overnight shipping is a viable option. This type of shipping is more expensive than standard ground shipping. However, both ground shipping and overnight shipping can be expedited by paying for one of their faster versions.
Freight Shipping: If what you are shipping requires a pallet or container, UPS's freight shipping is the type you have likely used for your business.
Explore the UPS site to locate the specific details about UPS shipping methods your business will require to have them ready for your negotiations. Do not count on UPS to bring up every small figure and discuss the minute details. Come prepared to leave with the best deal possible.
What Are UPS Surcharges?
Surcharges, at their core, are additional fees added on top of the shipping cost for your order by UPS (or any other carrier). The purpose behind implementing them is that UPS needed to cover extra expenses involved in additional handling, unique service, unusual delivery, or other costs related to shipping products. These charges help carriers manage their shipping volumes by covering anything outside of getting the product from point A to B.
One of the most common surcharges you can come across is a fuel surcharge. The UPS fuel surcharge is usually the result of two significant elements; rising gas prices and increased transportation costs. The good news is that you won't need to scour the internet to find this information. UPS has a fuel surcharge page that they keep up to date.
If you use UPS for your shipping, we recommend that you regularly check this page as they provide more than one fuel surcharge chart for public use. The information presented on this page is a great resource to use in negotiations.
Types of Surcharges in Shipping
Our team understands that surcharges and extra fees can get out of hand. To help navigate this portion of your business, we've compiled a list of surcharges you may run into when shipping products.
Fuel Surcharges
As the individual carriers calculate fuel surcharges, the actual amount of the fee will vary depending on who you partner with. If these charges are not accurately accounted for, it can lead to a huge loss that could have been avoided. These charges can often lead to questions like "Did UPS shipping rates go up?" The most glaring rise in rates can be seen in their fuel surcharge.
UPS announced that there would be new surcharges on fuel starting January 3, 2022. They will be pulling their surcharge rates from the fuel prices posted by the U.S. Energy Information Administration (EIA). UPS has also created a chart for public use. Here is an example of how their new surcharge will work: if the average gas price is at least $4.10 but less than $4.22, there will be a 13% surcharge on that shipment. It is also important to note that 13% is the lowest surcharge percentage for UPS's cheapest shipping method, their ground services. The rates climb into the 20% range for international import and export shipments.
Delivery Area Surcharge
It is excellent news when you expand your shipping network. Unfortunately, extra fees will be tacked on to packages that go to areas outside of UPS's delivery network.
Oversize Package Surcharge
This surcharge references the weight, length, width, and packaging of the product. UPS recently updated these numbers in December 2022.
OS Surcharge
This type of charge is harder to pin down with a concrete definition. The OS or "other shipping" surcharges can be associated with almost anything the shipper deems necessary. The good news is that a thorough parcel invoice audit can catch these kinds of charges (if unnecessary). This is more of a catch-all term for shippers, so keep an eye out for this kind of charge.
Peak Season Surcharge
Some may be familiar with this term, but many companies perform their audit to discover this charge and ask "what are peak season surcharges?" This type of surcharge refers to additional fees added during high-volume times of the year, which is typically the time period between November and January. The charges associated with peak season can be extended depending on shipping demand, and UPS has created a guide to help manage the possible fees. Handling these aspects of your shipping contracts with UPS can get unnecessarily complicated. Allow our team at ShipSigma to assist in your parcel invoice audit. Our platform can automatically identify all invalid charges and put that money back into your business.
With ever-changing global events impacting everyday life, the shipping industry is affected, too. It is normal to look at a contract set from a shipper that makes you scratch your head at how the prices could be marginally different from the last negotiation. ShipSigma's Carrier Contract Negotiation services can serve as a support system to ensure that you are getting the best contract available.
How Can I Avoid UPS Surcharges?
No business likes surcharges, but recently they have become more common with even the most standard shipments. Thankfully, some surcharges can be avoided to save yourself from unnecessary expenditures. Let's take a look at a few of the avoidable surcharges.
Incorrect Weight: If your package has a large size-to-weight ratio, there is a possibility of being charged for an incorrect weight. The weight of a package cannot change between when it is registered and when it is time to ship. UPS packages can be up to 150 pounds and 108 inches long. UPS recommends rounding up any fraction to the next pound to protect yourself from surcharges.
Additional Handling: The UPS additional handling surcharge applies to any package that meets any of the special handling requirements as specified in their Terms and Conditions of Service/Carriage. Essentially, this charge is applied to any package or shipment where:

The longest side exceeds 48 inches, or the second-longest side exceeds 30 inches.
The average weight per package is greater than 50 pounds or if the packages over 50 pounds are not specified on the source document or the UPS automated shipping system.
The item is not fully encased in cardboard and ready to be shipped.

Residential Surcharge: This charge will occur on any delivery to a home or a home-based business in a residential area. You can avoid this charge by adding the residential address to UPS's shipping system.
These charges can typically be avoided by carefully checking all your shipping information. It boils down to this: the less work that you leave for UPS to do, the fewer surcharges you are likely to accrue.
Dominate Negotiations with ShipSigma
You have most likely been dealing with shippers like UPS and FedEx for years. The biggest problem is that you cannot be sure you are getting the best deal and avoiding charges for items you shouldn't be. That is why we created ShipSigma, to boost your carrier contract negotiation and parcel invoice audit efforts to ensure your business runs as optimally as possible.
The shipping insights & analytics that we can provide your business will give you the upper hand in all future negotiations by knowing how much you can save before you meet with them.
Contact us if you are ready to see how much you can start saving today!
Something Powerful
Tell The Reader More
The headline and subheader tells us what you're offering, and the form header closes the deal. Over here you can explain why your offer is so great it's worth filling out a form for.
Remember:
Bullets are great
For spelling out benefits and
Turning visitors into leads.