ShipSigma is a Software-as-a-Service (SaaS) based analytics, contract analysis, and negotiation solution that helps customers ensure they are always receiving the lowest parcel shipping costs, all without having to change carriers or service levels. Our team features former carrier pricing executives and technology professionals with decades of industry experience all working together to help customers receive the lowest costs possible.
Parcel Focus
We are hyper-focused on small parcel. We have 250+ years of combined experience with the major shipping carriers within their pricing, finance, and BD functions.
Proprietary Technology
We are committed to continually making investments in our proprietary technology that align with our customers wants and needs.
Accuracy
Our shipping cost analysis provides a shipping savings guarantee down to the penny. We provide real-time granular reporting that measures cost reduction for each component of every package.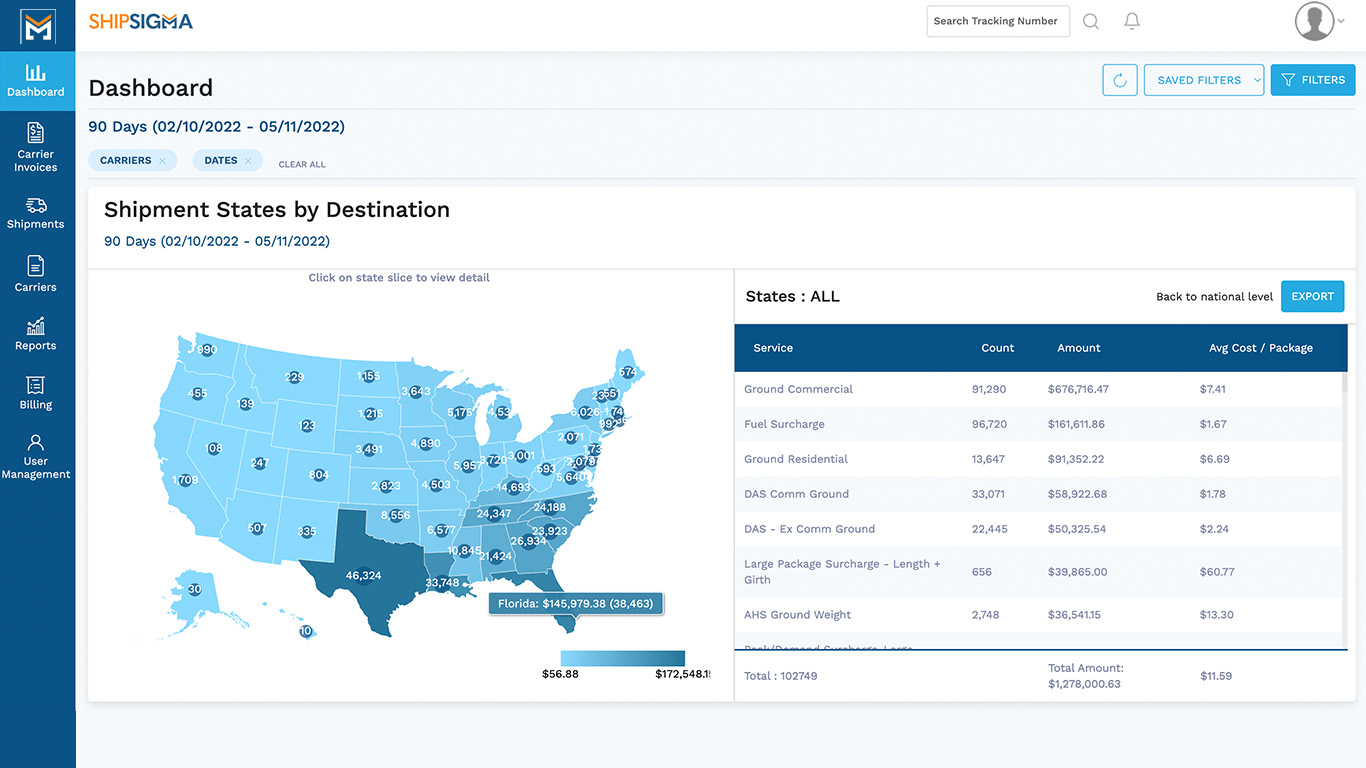 Working with ShipSigma
The ShipSigma Platform has a flywheel of solutions that helps UPS and FedEx shippers that spend $100K-$100M achieve lower costs. Our flywheel is comprised of Carrier Contract Negotiations which provides Shipping Savings Guarantee, Shipping Insights and Analytics where we offer weekly detailed reporting based on over $1B in live market data, and Parcel Invoice Audits that automatically files claims and process refunds for carrier errors. Within the ShipSigma platform you'll find proprietary technology, data, and proven processes designed to maximize savings, save time, and optimize functional areas of a business including accounting, operations and more.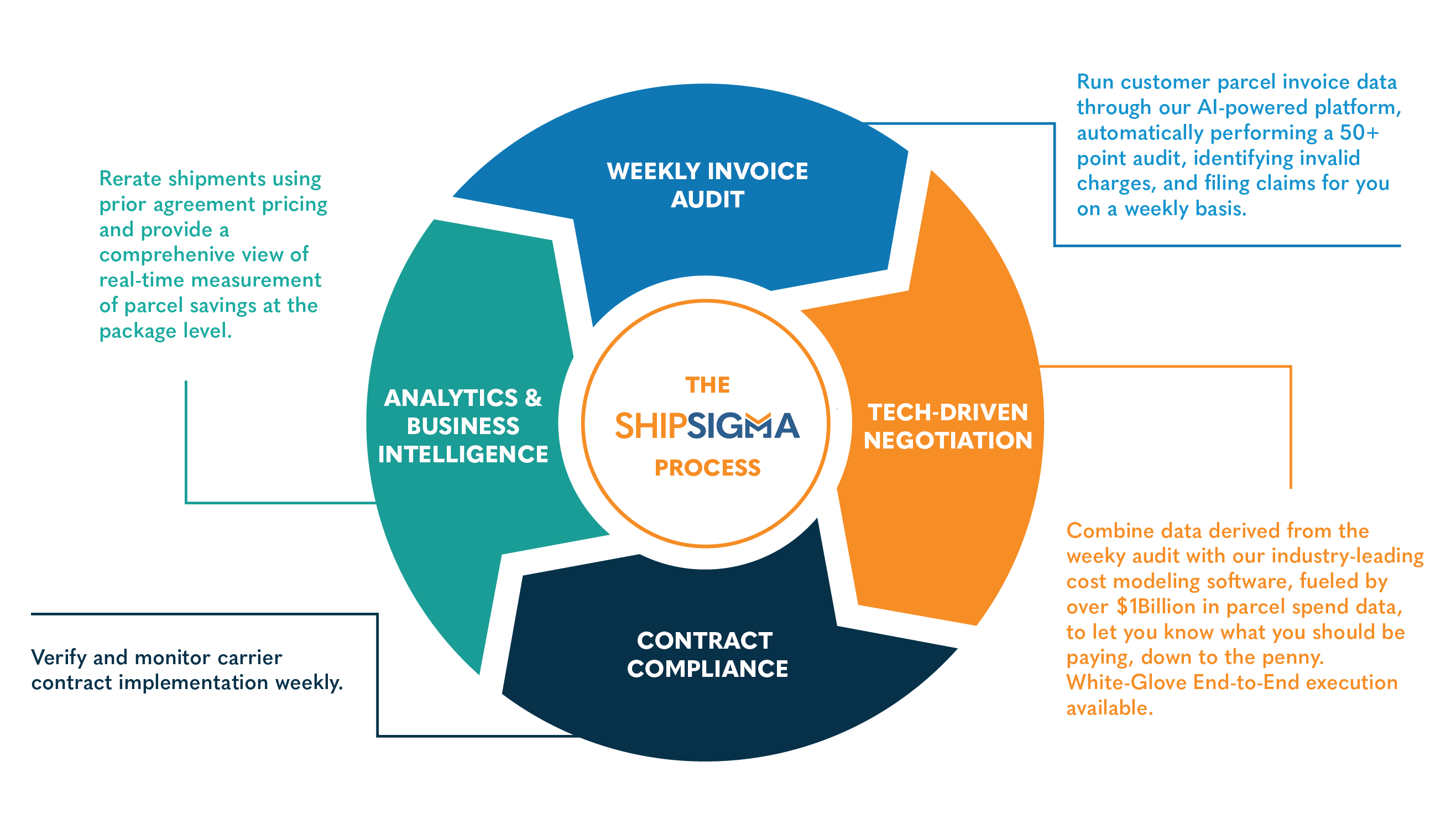 Our Values
Genuine Enthusiasm
Customers will feel our enthusiasm in every correspondence because we are incredibly passionate about what we do. We bring our energy and positive winning mindset to every partnership we form.


Integrity
We are committed to being a loyal, dependable, and reliable partner. We believe in transparency and accountability in every aspect of our business, from customer communication to employee education.


Resourcefulness
Data drives every decision we make, ensuring all our strategies are developed using facts and figures, not thoughts and feelings. As a detail-oriented partner, we provide precision to our customers throughout the entire process.


Knowledge Seeking
As an extension of our customers, we pride ourselves in being coachable and team oriented. Our team is constantly developing and improving our technology and solutions to best serve our customers.


Commitment to Winning
Our team has made the commitment to win or die trying. It may sound excessive but know that we put all our energy into getting our customers the lowest parcel costs possible. We are driven to succeed; our work ethic is unquestionable.
---
Our Process