FedEx Surcharges
Surcharges, at their core, are additional fees added on top of the shipping cost for your order by FedEx (or any other carrier). They can add up quickly and often go unnoticed unless you are monitoring with a recurring parcel invoice audit.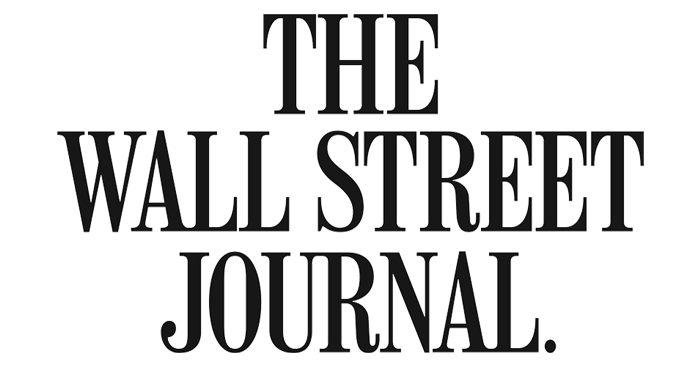 Shipping Rates & Contract Negotiation
On average we save our customers 25.2% on their parcel shipping costs in less than 4 hours of their time.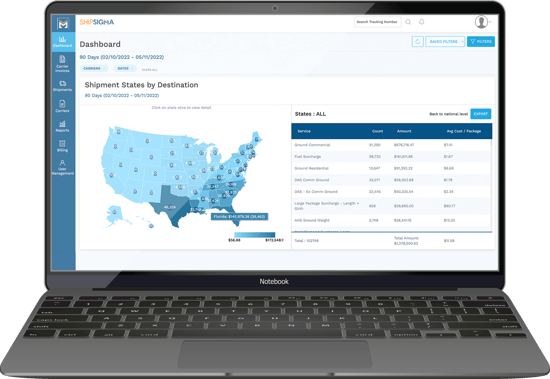 At ShipSigma we manage, analyze, and optimize over $1Billion in parcel spend to provide you with a deep understanding of the excess of fees your contract has built in and where savings exist. Using our industry-leading cost modeling software, we'll provide you with a Shipping Savings Guarantee before you negotiate. Once negotiation begins, we'll provide you with a market-best carrier network strategy, contract management & compliance services, surcharge mitigation, and ongoing analysis and optimization opportunities.
See What Our Customers are Saying
We could not say enough good things about our relationship with ShipSigma. Beyond the initial savings, they continue to find us new angles for savings, set up dashboards specific to our needs, and meet with us quarterly to go through reporting/review savings/new opportunities. ShipSigma has been more than just a service for us, they have been a continuous partner as we navigate the difficulties of controlling our freight costs and holding the vendors accountable.
Tyler B.
Vice President of Finance, Leading Global Manufacturer
4 hours. It took less than 4 hours of my time for my company to see half a million in annual savings. No headaches, no feet-dragging negotiations, no confusing documents. It was so easy.
Todd M.
Vice President, Food Manufacturer and Distributor
The insights and analytics, ShipSigma provided before and after negotiating our carrier agreements, make it clear we have a long-term partner who is aligned with our company values. The cost modeling and rate simulation let us know the exact savings we would see, down to the last cent. After running our historical data, ShipSigma was able to find us almost 28% in annual shipping savings with our same carrier.
Jonica H.
Controller, Market Leading Wine Distributor
Our team managed billions of dollars of various category spend. To have ShipSigma guarantee a savings and then fully execute so that we're realizing increased EBITA within 60 days allows us to focus on other strategic opportunities.
Randy H.
Chief Procurement Officer, Leading Provider of Pork Products
We thought we had the best rates. We were told we had the best rates. ShipSigma got us better rates. They found us nearly 25% in savings and helped us renegotiate our contract with our carrier. It was just so easy.
Brad M.
Chief Operations Officer, Clothing Retailer
The parcel invoice audit was a lifesaver for us. The team at ShipSigma monitored the weekly audit and noticed that instead of shipping air, over 60% of our packages could have traveled ground with no delay in arrival. They saved us more money than we had ever saved in our manual audit process.
Julie F.
Chief Financial Officer, Industry Leading Retailer
Know Your Savings Before You Negotiate
Using our industry-leading cost modeling software, we'll let you know what you should be paying, down to the penny.
Fedex Surcharges
The shipping industry has been going through consistent changes over the past few years. The Wall Street Journal reported that total shipping costs have risen over 23% since 2020. With shipping rates on the rise as well, it is becoming more difficult to ensure that you are getting the best possible deal. Performing a parcel invoice audit is one way to review your company's shipping bills and invoices to discover any instances where you are being overcharged.
Businesses can get overcharged with the various types of surcharges that carriers put on their services. We put together this guide to fully break down FedEx's surcharges and shed light on how our team at ShipSigma can help with your carrier contract negotiations.
What is the Current Fuel Surcharge with FedEx?
The price of oil is constantly shifting from the impact of global events. FedEx realizes this and keeps a weekly changes in fuel surcharges page running. Their express, ground, and freight services are subject to change based on U.S. Gulf Coast (USGC) spot price and national U.S. on-highway average price for a gallon of diesel fuel. This valuable information can be used as leverage when you are shopping around to find the best prices for your shipping needs. Check out FedEx's page regularly to stay up-to-date on their surcharges.
How is Fuel Surcharge Calculated on a Truck?
FedEx ground shipping rates are subject to change, as with any of their surcharge numbers. Visiting FedEx's surcharges page, you will see plenty of data that can appear overwhelming at first glance. As trucking is one of the most common ways to ship products, it's natural to ask how these companies calculate their surcharge numbers. Any honest carrier will directly tell you their fuel surcharge rates or provide a simple way to obtain the information. In general, the fuel surcharge is calculated by using some standard criteria.
Base Fuel Rate: This is the indicator for when the surcharge is activated. For example, if the base rate is $2.00 per gallon and fuel costs rise above that, a surcharge will be added.
Base Fuel Mileage: This is determined by the mpg that a truck gets on average. Working with a professional carrier life FedEx means they will have this number down to a science as they are constantly working on ways to improve the efficiency of their trucks. The number they provide you should be fair and accurate, but you can also check it against national averages to verify.
Average Fuel Price: The U.S. Department of Energy determines the average fuel price. These numbers are published weekly; therefore, it is a good idea to check these numbers in the days leading up to contract negotiations.
To better understand how this works, let's use a real-world example. The first step is to take the current fuel price minus the carrier's base fuel price. For this example, we will say fuel is $3.50 per gallon. Next, this difference will be divided by base fuel mileage. The average 18-wheeler gets 6 mpg, so we will use this number in our example. The final step will determine the overall fuel surcharge. The total surcharge per mile is then multiplied by the entire distance of the drive. For our example, we will use a 1,500-mile stretch.
$3.50(fuel price) -$2.00 (our example carrier's base rate) = $1.50
$1.50/ 6mpg = $0.25 per mile
$0.25 x 1,500 miles = $375 fuel surcharge
Along with their ground rates, they also clearly identify how their other rates are calculated, like the FedEx international fuel surcharge. As always, check these tables weekly, or when you need a reference point.
Did FedEx Raise their Rates?
In September of 2022, FedEx announced that beginning on January 2nd, 2023, they would be increasing their rates for FedEx Express, FedEx Ground, and FedEx Freight Services. The express shipping rates rose by an average of 6.9% for U.S. domestic, import, and export services, and their ground and home delivery shipping rates have also increased by an average of 6.9%.


How do I get a FedEx Shipping Discount?
FedEx offers a few different avenues for savings when you ship with them. Their More Savings Program allows businesses to save up to 22% on any eligible express services. This program also provides an additional 9% savings on eligible ground and home delivery services for up to nine weeks. After these nine weeks, you could see savings of up to 32% on eligible express services and up to 11% on ground and home delivery services when you use FedEx Ship Manager. Smaller businesses may be eligible for their Small Business Advantage Program. You can make a free account to get started with savings on all their shipping services.
You always have the option to negotiate your own shipping discounts, but even with all this information and programs available, how can you be sure you are getting the most out of your FedEx contract? One proven, effective way is to conduct a parcel invoice audit with a trusted organization like ShipSigma. Our in-depth, AI-powered platform identifies any and all invalid charges and gets the money right back to your team. These audits provide insights into the small details that carriers use to make you think you are getting the best deal possible when you could actually achieve a better one.
At ShipSigma, we are able to guarantee that our customers save on average 25% on their contract negotiations. This is higher than most savings you could get going directly through FedEx.
Does FedEx Have a Handling Fee?
Handling fees are nothing new, but were you aware of the additional handling surcharge that FedEx has? The shipment's zone determines the extra fees. Beyond the zone, FedEx applies a surcharge to any package that meets specific criteria in three forms:
Dimension
If the parcel is more than 48 inches along its longest side
If the parcel is greater than 30 inches on its second-longest side
If the parcel measures more than 105 inches in both length and girth
Weight
Package weight is greater than 50 pounds for domestic services
Package weight is greater than 70 pounds for international services
Packaging
Any parcel that does not adhere to standard packaging rules, like any item that is not fully encased in an outer shipping container
For more detailed information on these surcharges, read more on other FedEx fees, transportation-related costs and shipping information.
FedEx Peak Surcharges
Peak season is typically the time period between November and January. There is an increased amount of sales and shipping during the holidays, so rates and prices rise. FedEx announced in 2022 that they would be making changes to their peak surcharges and fees. The highlights of those changes are as follows:
Additional Handling Surcharge: $6.55 per package
Oversize Charge: $68.75 per package
Ground Unauthorized Package Charge: $385 per package
Peak Surcharge: $1.50-$2.50 per package
Residential Delivery Charge: Based on Peaking Factor
If you are looking for a FedEx shipping rates chart related to extra fees, they have supplied information on more surcharge changes taking place in 2023.
How to Avoid FedEx Surcharges?
It is impossible to avoid all possible surcharges that FedEx will impose on your shipping needs, but there are a few ways that you can limit the extra fees tacked onto your business. Some surcharges are more common than others, but they can be negated in some cases.
Address Correction: A simple spelling error or software mistake that puts down the wrong address or omits a unit number can add up. FedEx charges $16 per address correction. If this mistake happens on a 10,000 unit order, that just cost your business $160,000 in avoidable fees.
Size Matters: Outside of peak season, extra fees are still tacked onto larger parcels. The price of an oversized parcel, since January 24th, 2022, now depends on the shipment's zone. The cost will range from $110 per package to $145 per package.
Delivery Area: Rural areas require more time and effort to get the packages to the right destination. Therefore, FedEx and other major carriers put a surcharge on deliveries to these areas. On average, the surcharge will be around $4 per package.
ShipSigma: Manage Your Contracts with Confidence
Meeting with carriers like UPS and FedEx to create a shipping contract can be difficult when it feels like they have all the power. Our founders were on the other side of the table of carrier contract negotiation, brokering contracts as employees of UPS and FedEx, which is just one of the ways we can guarantee our clients savings that average over 25%.
We are not trying to replace key team members or claiming to be better negotiators. What we do is use our proprietary technology to better arm your team of negotiators with data, while using our experience within the carriers to help navigate the challenges of achieving the pricing we know exists.
Contact us today to see the insights and data that no one else can offer.