Shipping Optimization
Shipping costs can be a huge part of your budget. Learning how to reduce shipping costs while increasing efficiencies in your supply chain can make or break your company's success.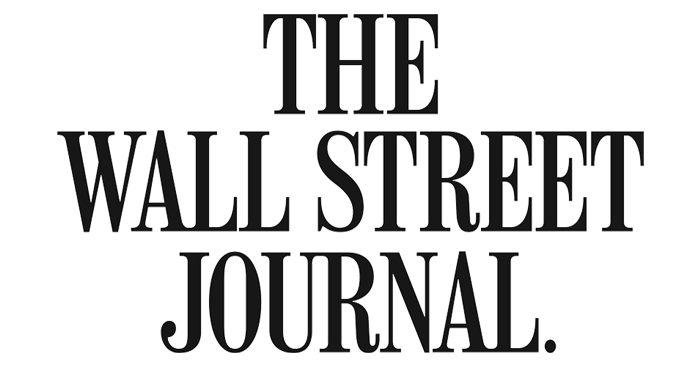 Visibility & Transparency,
Powered by Data Science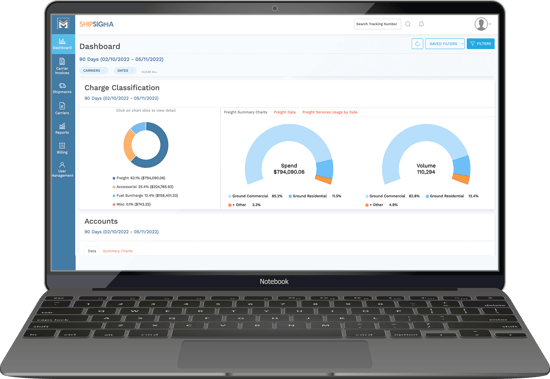 Our proprietary, machine learning, insights and analytics platform is built to excel in cost modeling, areas of savings, and create best in class discount structures for each individual customer scenario. We are able to provide 360-degree visibility of your spend, predictive rate simulation, and cost modeling to create actionable insights and help you realize cost savings.
See What Our Customers are Saying
We could not say enough good things about our relationship with ShipSigma. Beyond the initial savings, they continue to find us new angles for savings, set up dashboards specific to our needs, and meet with us quarterly to go through reporting/review savings/new opportunities. ShipSigma has been more than just a service for us, they have been a continuous partner as we navigate the difficulties of controlling our freight costs and holding the vendors accountable.
Tyler B.
Vice President of Finance, Leading Global Manufacturer
4 hours. It took less than 4 hours of my time for my company to see half a million in annual savings. No headaches, no feet-dragging negotiations, no confusing documents. It was so easy.
Todd M.
Vice President, Food Manufacturer and Distributor
The insights and analytics, ShipSigma provided before and after negotiating our carrier agreements, make it clear we have a long-term partner who is aligned with our company values. The cost modeling and rate simulation let us know the exact savings we would see, down to the last cent. After running our historical data, ShipSigma was able to find us almost 28% in annual shipping savings with our same carrier.
Jonica H.
Controller, Market Leading Wine Distributor
Our team managed billions of dollars of various category spend. To have ShipSigma guarantee a savings and then fully execute so that we're realizing increased EBITA within 60 days allows us to focus on other strategic opportunities.
Randy H.
Chief Procurement Officer, Leading Provider of Pork Products
We thought we had the best rates. We were told we had the best rates. ShipSigma got us better rates. They found us nearly 25% in savings and helped us renegotiate our contract with our carrier. It was just so easy.
Brad M.
Chief Operations Officer, Clothing Retailer
The parcel invoice audit was a lifesaver for us. The team at ShipSigma monitored the weekly audit and noticed that instead of shipping air, over 60% of our packages could have traveled ground with no delay in arrival. They saved us more money than we had ever saved in our manual audit process.
Julie F.
Chief Financial Officer, Industry Leading Retailer
Realize Your Cost Savings Today
On average, our customers achieve 20-30% in measurable cost savings within the first 4-6 weeks of engagement.
Shipping Optimization
Shipping costs can be a huge part of your budget and can make or break your company's success. Truly understanding how to optimize your shipping to be the most cost effective and efficient can transform your budget and your company's success. In this article, we're going to explore all the elements that go into shipping optimization, from what is logistics optimization to how to perform a parcel invoice audit.
What Is Optimization in Shipping?
Before we can get into the specifics about how to optimize, we have to understand the shipping optimization meaning. Optimization in general means using resources in the best and most effective way in a given situation. When applied specifically to shipping, it means ensuring that each step in the shipping process (from packing to choosing a carrier) is done in the most time, energy, and cost-effective way. Logistics optimization, while similar, often refers to the entire process of getting raw materials to your company, by shipping them to their final destination.
You might have noticed the use of several different words that can almost seem like synonyms. Let's unpack that a little more. There are a lot of ways to talk about shipping, and many of these terms will be used interchangeably depending on what source you are reading. Some of the most common include: shipping, freight, transportation, logistics, trucking, air, and ground. Sometimes, the exact word used has a specific meaning for the situation but many times they are all used to refer to the general practice of moving parcels around from one place to another by various means.
Generally, shipping and transportation are the broadest terms and refer to any means of moving goods, whereas freight specifically refers to shipping in bulk (usually over 150 pounds). Trucking and ground both refer to moving goods in trucks as opposed to air, meaning moving goods in planes. Logistics is often used as a category that encompasses shipping and transportation and can mean everything about the managing and overseeing of goods coming into and out of a business.
How Can Shipping Operations Be Improved?
There are so many facets to transporting goods that it can be helpful to break things down into individual concepts to get a clear picture. In this section, we will look at some of the major aspects of shipping, before we start looking at how to reduce shipping costs.
Packing Parcels for Optimization
The size, dimensions, and weight of a parcel will all affect its freight classifications and how it can be shipped. Before packing decisions are made, you need to understand how these influencing factors, such as cost, packing time, and delivery speed of a parcel, are ways to reduce freight costs. Generally speaking, fewer parcels at a larger size (more items per) will be more economical to ship than the alternative of packing smaller parcels, but more of them. Setting up a packing process that results in a larger load style will save you money overall.
Choosing The Best Shipping Option
Use a transport management system (TMS) to find the most economical way to ship each parcel. This may mean using multiple different carriers depending on the specific parcels being sent or mode shifting and choosing air instead of ground or vice versa. Things like the size of the parcel, destination, and speed needed for delivery might all change which shipping option and carrier are best for you. Prioritizing the least costly option can have a big impact on the overall shipping budget.
Reducing Additional Charges
Carriers charge additional fees, above the standard shipping rate, in certain situations. Sometimes these are value added features, other times they are necessary costs. Fuel surcharges are a common example that are unavoidable, and constantly changing to reflect the ever changing fuel prices. Other times, these fees can be avoided by making simple changes to your shipping protocols or by completing regular parcel invoice audits—more on that later.
Accessorial charges often fall in this category. These fees provide useful services, but many times proper planning can remove the need for these services (and fees that come along with them) all together. Some common accessorial charges are:
Liftgate fee - For deliveries over 100 pounds if the delivery location does not have equipment for moving heavy loads. These generally cost between $50-$100 per load.
Limited access location - When delivering to a location that isn't accessible by 48 or 53 foot trucks, necessitating transfer of load to a smaller truck before delivery.
Special delivery events - Trade shows, convention centers and construction sites all present unique delivery challenges like having set time slots available for delivery or no permanent address.
Administrative accessorial charges - These happen when a form is filled out incorrectly for things like shipping class, weight, or other required information.
Planning Ahead
Consider higher level shipping changes that will reduce costs over time. A shipping optimization example for large companies might be utilizing regional fulfillment centers. It can be more economical to ship larger, freight parcels to warehouses in different regions than to ship smaller parcels cross country to each customer individually. When you optimize trucking in this way, it gives the added benefit of faster shipping times to customers.
Additionally, giving your freight partner as much notice as possible for your shipping needs may result in lower shipping costs. There are a lot of ways your carrier may be able to plan ahead and reduce cost in transporting your goods. The more time they (and you) have to make these plans, the better they can pass these cost savings on to you. Examples of this freight optimization include:
Reduced idle times while waiting to pick up, load, or deliver parcels.
Plan for backhauls, where the truck is loaded with new freight to deliver as they drive back to their home base.
Combine deliveries with other shippers who are sending partial truckloads to the same region or distribution center.
Using drop trailers, which are left at a facility that generates enough parcels to fill a trailer within a week. The filled trailer can then be picked up, reducing loading times for drivers and costs. Drop trailers may also be more efficient because they allow multiple smaller loads to be combined into one full trailer, reducing shipping rates over sending multiple, smaller loads.
Best Practices in Transportation Management
Now that we have a good handle on types of optimization in transportation, let's further explore the best ways to deal with them.
Parcel Invoice Audit
A parcel invoice audit is a great first step because it gives you a clear baseline in what your company is already doing. Generally, this type of audit is most helpful if it looks at the last 6-12 months of operation and generates usable reports including things like total spend on shipping, freight, fuel surcharges, accessorial fees, and average price per pound. With this initial audit, looking at a larger amount of data over time will give more useful information than just a week or two of shipping data.
ShipSigma offers a free parcel invoice audit for companies considering working with us, and this is an incredibly useful tool in beginning your optimization journey. Not only can an initial parcel invoice audit find areas to improve on, they can identify incorrect charges that have already happened and result in a refund from carriers that puts money back in the budget.
Carrier Contract Negotiations
Once you have a clear understanding of how much you are paying your carriers, you will be in a better position for negotiations if you find you are paying a higher rate than is fair. Knowledge is power in negotiations, and the more data you have about what you have been paying, the better footing you will have in a negotiation.
Carrier contract negotiations with large carriers, like UPS and Fedex can be extremely complicated. Our team at ShipSigma has experience working within these large shipping companies and our inside knowledge and experience means we can help you save money providing you insights and analytics powered by over $1Billion of data in annual spend. We can tell you how much money you will save down to the penny, before you even start your carrier negotiation.
Shipping Insights and Analysis
After you have a clear picture of where your transportation budget is going and you have negotiated the best rates from your carriers, finer tuned changes can be made to reduce costs. Shipping insights and analytics allow you to drill into the data and answer the question "How can I improve my shipping efficiency?" Some of the common categories these savings might come from include:
Employee training and empowerment: Employees working on packing, labeling, and shipping parcels will have a big impact on how these processes are carried out. If your employees have proper training on how to carry out shipping tasks and are empowered to make changes to parcels or entire processes that are not performing well, the system will become more optimized.
Bake shipping optimization into your process: Integrate solutions for reducing shipping costs into your company's workflow. Make sure that optimal parcel size is factored into order size and packing material ordering. Set up systems to automatically search for and apply the most economical shipping category to each parcel.
Set up a system for correct shipping classifications: Understanding the National Motor Freight Classifications (NMFC) and other applicable freight classes will drastically reduce administrative accessorial charges.
ShipSigma's industry-leading platform for insights and analysis keeps collecting data after the initial audit to make sure your shipping continues to be optimized. Looking at your company's shipping data as it comes in, daily or weekly, makes sure you stay on track for optimal cost savings. Our data driven technology has been honed on over $1 billion in shipping transactions and will give you the most complete ongoing insights and analysis available.
ShipSigma: Cutting High Volume Shipping Costs by 25%
At the end of the day, shipping costs will always have a big impact on your company's budget. At ShipSigma, we understand how much shipping optimization means to the success of your business. We strive to empower companies that do parcel shipping at high volumes to unlock the data and get the shipping rates you deserve. Our unique technology will give you a view of your shipping data in a way that you've never experienced. It will help you negotiate the rates you need and keep giving you insights to make sure you stay at the top of your game for the long term. Contact us today to get real insights from industry experts and improve your business.