Small


Parcel Audit

Our small parcel audit (or parcel invoice audit) claims and credits all eligible refunds to your account by analyzing your shipping invoices.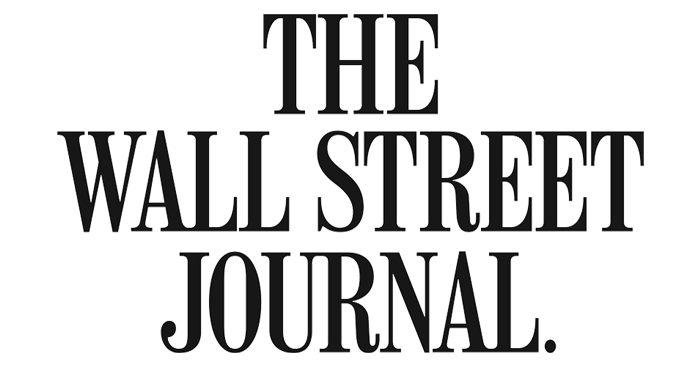 What is a Small Parcel Audit
In short, a small parcel audit is when a company's shipping bills and invoices are reviewed extensively to locate incidents of overcharging and service failures associated with errors in the shipping process. The main goal is to identify when, where, and how you are being overcharged.
Fully automated invoice auditing
50+ audit points including late shipments, invalid surcharges, & lost and damaged packages
Contract Compliance
Automatically identify, submit, and verify claims
Reduce the cost of every shipment
Instant savings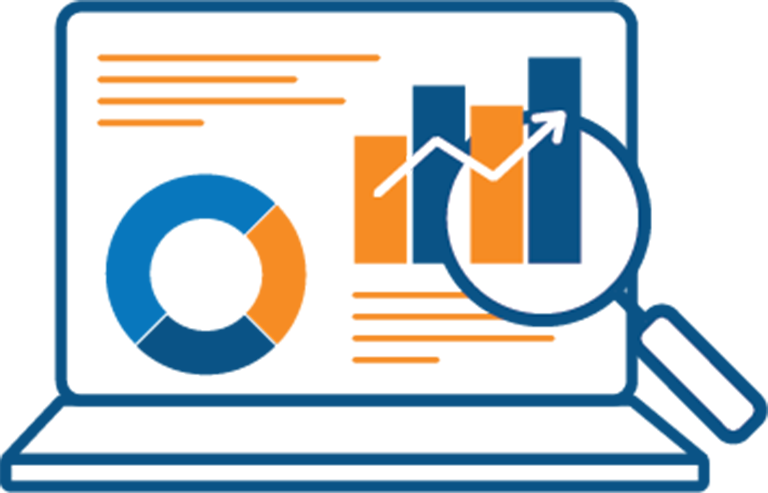 See What Our Customers are Saying
We could not say enough good things about our relationship with ShipSigma. Beyond the initial savings, they continue to find us new angles for savings, set up dashboards specific to our needs, and meet with us quarterly to go through reporting/review savings/new opportunities. ShipSigma has been more than just a service for us, they have been a continuous partner as we navigate the difficulties of controlling our freight costs and holding the vendors accountable.
Tyler B.
Vice President of Finance, Leading Global Manufacturer
4 hours. It took less than 4 hours of my time for my company to see half a million in annual savings. No headaches, no feet-dragging negotiations, no confusing documents. It was so easy.
Todd M.
Vice President, Food Manufacturer and Distributor
The insights and analytics, ShipSigma provided before and after negotiating our carrier agreements, make it clear we have a long-term partner who is aligned with our company values. The cost modeling and rate simulation let us know the exact savings we would see, down to the last cent. After running our historical data, ShipSigma was able to find us almost 28% in annual shipping savings with our same carrier.
Jonica H.
Controller, Market Leading Wine Distributor
Our team managed billions of dollars of various category spend. To have ShipSigma guarantee a savings and then fully execute so that we're realizing increased EBITA within 60 days allows us to focus on other strategic opportunities.
Randy H.
Chief Procurement Officer, Leading Provider of Pork Products
We thought we had the best rates. We were told we had the best rates. ShipSigma got us better rates. They found us nearly 25% in savings and helped us renegotiate our contract with our carrier. It was just so easy.
Brad M.
Chief Operations Officer, Clothing Retailer
The parcel invoice audit was a lifesaver for us. The team at ShipSigma monitored the weekly audit and noticed that instead of shipping air, over 60% of our packages could have traveled ground with no delay in arrival. They saved us more money than we had ever saved in our manual audit process.
Julie F.
Chief Financial Officer, Industry Leading Retailer
Save Big with our Parcel Invoice Audit
Our audit platform automatically identifies, submits, and verifies claims on your behalf.
No upfront costs. No risk.
Small Parcel Audit
You did it… you negotiated a great small parcel shipping deal with your carrier. You went back and forth, leveraged your relational equity, and used your years of experience to work out a great deal. While that is no easy feat, perhaps the more difficult thing is now holding your carrier accountable to their end of the bargain.
Holding them accountable means making sure you get what you negotiated for…quality rates for quality service. No late shipments, damaged parcels, or duplicate charges. So, how do you do that? One way is by conducting a parcel invoice audit.
Essentially, a parcel audit (or parcel invoice audit) looks at what you are paying, the quality of service your carrier is delivering and identifies areas where there might be some discrepancy. That is the heart of what we do at ShipSigma. We are in the business of saving you money and making the shipping industry more transparent.
Meaning and Types of Auditing
In layman's terms, an audit is an in-depth (sometimes third-party) examination of an organization's accounts and/or finances. The audit definition that is more relevant to freight and parcel shipping, consists of looking at your invoices, bills, and transactions to identify how your carrier is performing relative to the contract you negotiated with them.
Of course, an audit will contain mostly instances of shipments that your carrier delivered without any issues. Things don't always go so smoothly, and your audit will often discover shipping errors. For example, an audit might reveal:
Occurrences of late deliveries
Shipments that were lost or unaccounted for
Instances of unnecessary rate increases
Number of damaged parcels or packages
Any incorrect charges
Accidental duplicate charges
Parcels sent to the wrong location
Incurrences of improper weight or dimension charges
These are a few of the more common issues that come to light during a comprehensive or even partial audit. Once you identify any shortcomings or problems with your carrier, there are several things you can do to help cut your shipping costs down to a more appropriate rate. The most obvious one is to ask for a refund from your carrier, but we will talk more about this later. For now, let's focus on the three main types of auditing you can opt to conduct.
What are 3 Types of Audits?
The three most common types of small parcel audit in the USA are manual audits, parcel audit software, and parcel audit services.
Manual Audits: If the idea of manual auditing summons thoughts of laborious and tedious work, then you are not far off from what a manual audit entails. Essentially, a manual audit consists of an employee going through every transaction and invoice by hand and identifying any areas of concern. Although conducting a manual audit is better than not conducting one at all, there are several downsides.
For starters, paying an employee to do a manual audit can quickly add up and even exceed any refunds or cost reductions you expect to find. Additionally, there is always a chance for human error when it comes to sorting through huge amounts of data. When it comes to auditing, human error could ultimately result in thousands of dollars being left on the table.
Parcel Audit Software: You may be wondering, what is the meaning of parcel audit software? Basically, it is software that automates the manual audit process. Instead of having an employee comb through your invoices, the software will quickly and accurately assess your accounts, and highlight instances where you may be eligible for a refund or want to seek lower rates altogether. Compared to manual audits, the upfront cost of using software may be more expensive. However, you get more timely and accurate results. The only real issue is making sure you use the software correctly to get the most out of it. That leads us to the next type of audit.
Parcel Audit Services: Parcel audit services allow you to outsource your small parcel audit. Instead of manually working through the data or taking time to get to know a software platform and dashboard, you let parcel audit companies (like ShipSigma) do the work for you. With this type of auditing, you not only get the benefit of using auditing software, but you also get an expert to do a software audit review and advise you on the best course of action. You can then use these insights to inform your shipping strategy, whether that's asking for refunds or looking to renegotiate your contract.
What is the Purpose of Auditing Software and Services?
It's important to understand that the purpose of using auditing software or parcel audit services is to save you money. Ultimately, any time your carrier fails to live up to their end of the contract, it negatively impacts your bottom line.
Whether that's through direct issues like incorrect charges, or indirectly, like causing your reputation among customers to diminish due to late or wrong deliveries, the importance of software audits and the insights they give you can't be overstated.
There are a few ways that auditing software can ultimately save you money. Two of the more important ways are through refunds you deserve and then informing your contract negotiations with data.
Shipping Carrier Refunds
Whether you know it or not, most carriers have pretty comprehensive refund policies. They are almost always willing to compensate you when they mess up (i.e. late shipments or damaged parcels, etc.). The only catch is that you have to bring it to their attention. That is why a parcel invoice audit is so important. As you start to identify errors on the carrier's behalf, you can begin filing refund claims. Through our software, this happens automatically. These refunds can quickly add up to thousands of dollars.
Carrier Contract Negotiations
While refunds provide a nice and quick injection of savings, the real savings come from when you renegotiate your carrier contract. As you are probably aware, there is a duopoly that exists within the parcel shipping industry. You either have to sign with UPS or FedEx. Even when it feels like you are the one with the bargaining power and the leverage, the reality is that with so few carrier options, the carriers are the ones with the power.
That is starting to change, though. With the insights that audit services and auditing software provide you, you can now enter negotiations knowing exactly what you are paying per transaction. With this kind of transparency, you can better understand whether you are being overcharged, and more importantly, what a truly fair rate is. Putting all of that together, you can negotiate an advantageous deal and cut your shipping costs drastically.
Software Audit Example
To get even more clarity on all of this, let's go through an example of how software audits and audit services might work. For example, at ShipSigma, our software audit checklist looks something like this:
Collecting invoices as our raw data source to enter into the software platform. (All you have to do is link your account)
Organizing your expenses and breaking them down into different categories. This usually consists of separating them by carrier, as well as looking at them in chronological order to get a more holistic view.
Identifying your benchmarks so that when we analyze the data, we can identify where money is going and how it is being used. This enables us to ensure your money is being used correctly.
Analyzing the data to see how and when mistakes are occurring and how much they cost your business. During our fully-automated analysis process, our software uses several data points to ensure you are charged appropriately.
Reviewing your rate after we go through all of your data to see where you are overpaying and identify some strategies to remedy those situations.
ShipSigma…Parcel Auditing Made Simple
The fact of the matter is, if you aren't conducting some form of parcel audit, you are leaving money on the table. But, as we outlined above, not all parcel audits, software, or services are made equal. It's important to get it right when it comes to your auditing needs. After all, we are talking about hundreds of thousands of dollars in potential savings.
You can trust us at ShipSigma to handle your parcel invoice audits and deliver you the savings and insights you need. We're confident that you will see significant savings within the first couple of weeks of signing up. After a few months, you'll notice some meaningful changes to your bottom line. In fact, we go so far as to guarantee that we can save you money. If we're wrong, you won't pay a thing.
We're confident in our process and our product. That's because, with ShipSigma, you have access to:
Our AI-Powered software
Fully automated audits
50+ audit points
a streamlined claims process
automatic savings
End-to-end white-glove service
Guaranteed savings amounts, not ranges
Transparency
Live and continuous auditing
A team of industry experts dedicated to your success
You have the experience and expertise to negotiate a good deal with the shipping company. Now, with the insights and data from ShipSigma, you have the numbers to negotiate a great one. After all, if everyone is getting the "best" rate from their carriers, in reality, no one is. Contact us today to start saving.