Work
At ShipSigma
We believe in a collaborative and evolutionary work environment, powered by authenticity and reliability. When we asked our team to describe ShipSigma in one word, these were some of their answers.
Innovative. Family. Hustle. Determined. Collaborative. Energetic. Driven.
Trusted by Thousands. Saving Millions.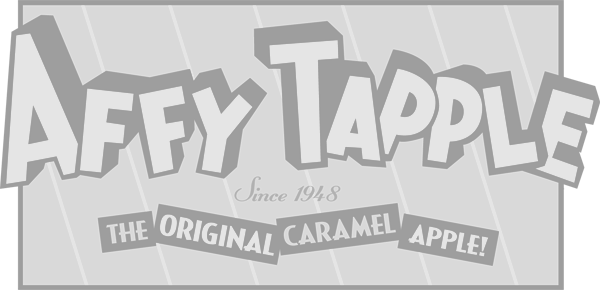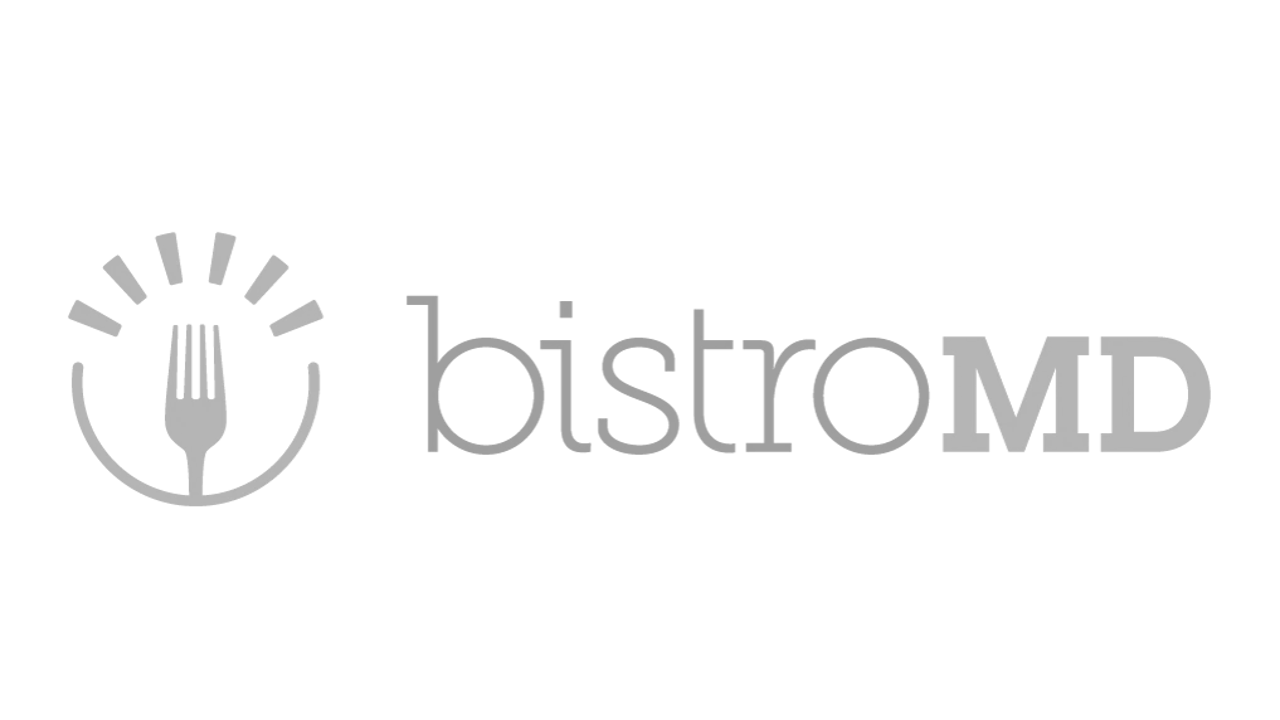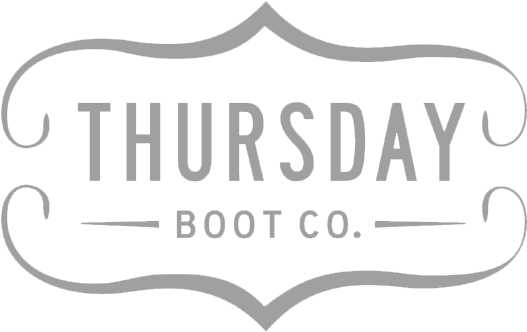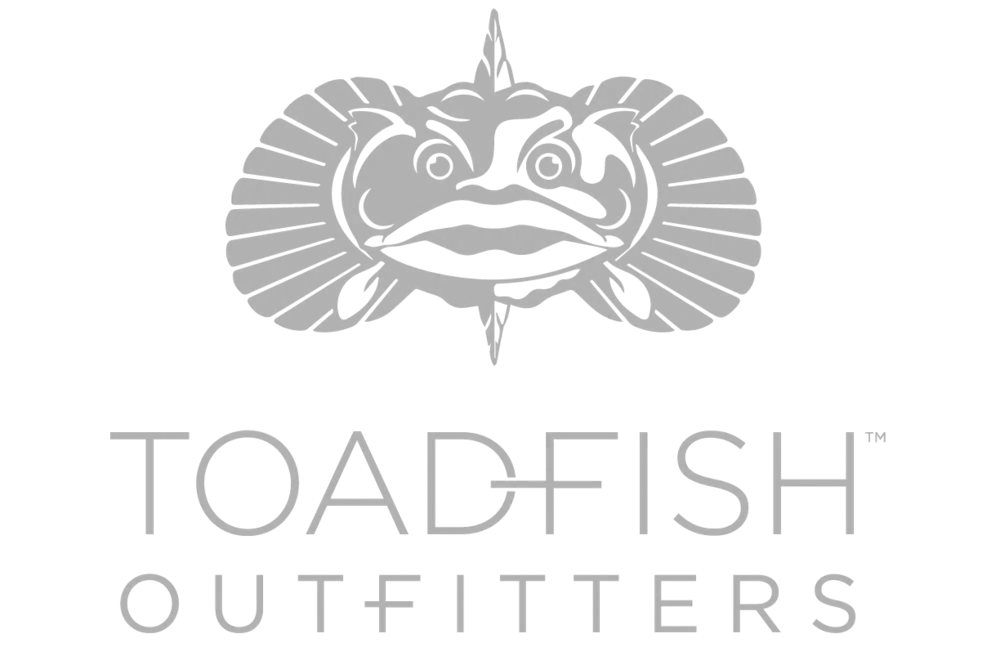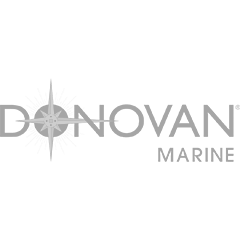 A Value Driven Organization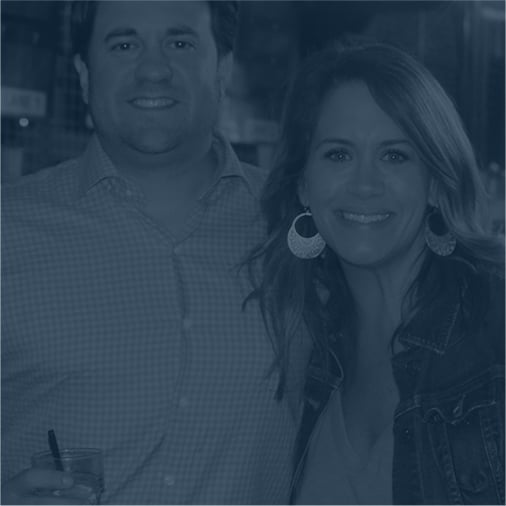 Genuine Enthusiasm
Customers will feel our enthusiasm in every correspondence because we are incredibly passionate about what we do. We bring our energy and positive winning mindset to every partnership we form.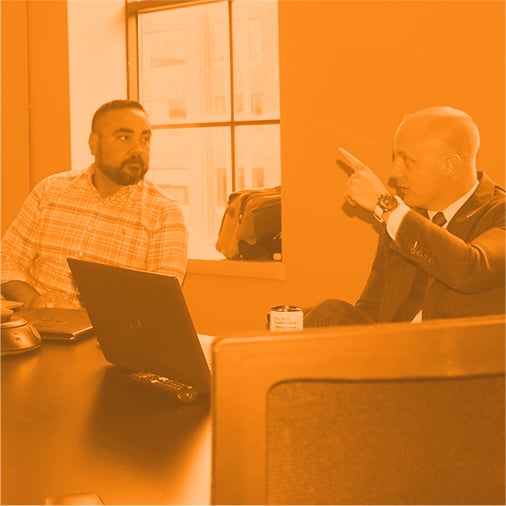 Integrity
We are committed to being a loyal, dependable, and reliable partner. We believe that transparency and accountability in every aspect of our business will solidify our relationships.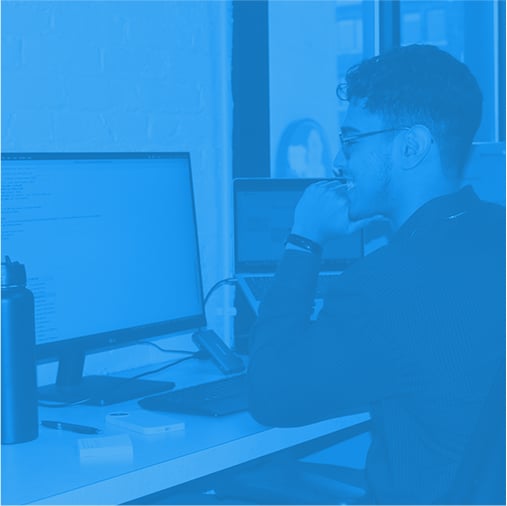 Resourcefulness
We work day in and day out to identify efficiencies in every aspect of our business. We believe that innovation is not always about creating something new, but instead about making what already exists work better.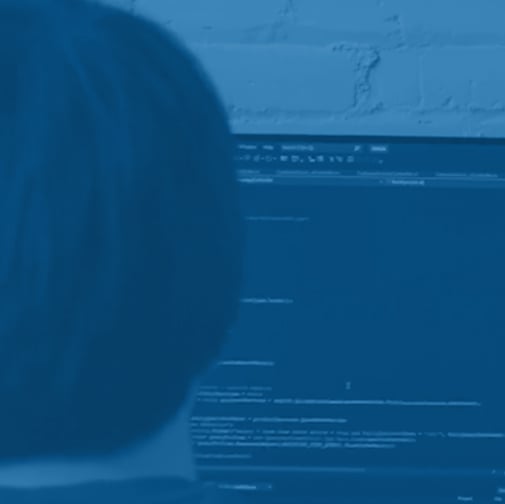 Knowledge Seeking
As an extension of our customers, we pride ourselves in being coachable and team-oriented. Our team is constantly developing and improving our technology and solutions to best serve our customers.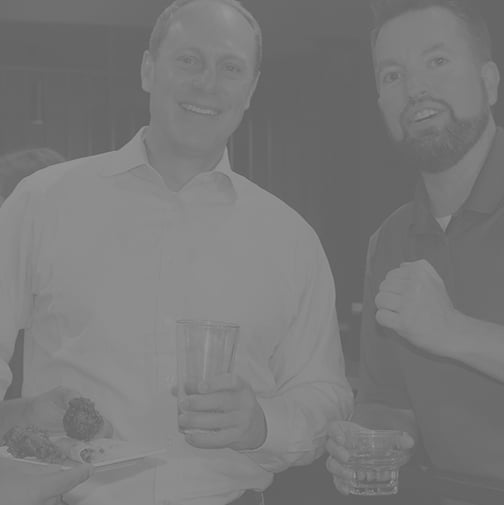 Commitment to Winning
Our team has made a commitment to win or die trying. It may sound excessive but we truly put all our energy into providing our customers with best-in-class parcel data and savings opportunities. Our work ethic is unquestionable.
Job Openings
We're looking for talented, passionate individuals who believe in seizing the opportunity and pushing the limits. At ShipSigma, we strive for growth and want our people to achieve wins they never thought possible.
Job Summary:
Carrier Contract Engineer adheres to all aspects of small parcel analysis and negotiations of potential and current clients as well as the negotiation team SOP's and SLAs. The duties and responsibilities are summarized below but may be subject to change over time.
Contract Engineer Duties/Responsibilities:
Cost Model Process and Completion
Savings Presentation Process and Completion
Attend IKT with sales resource within 2 days of signed CMSA
Enter prior carrier contract within 1 day of signed CMSA
Attend and run Discovery Calls including updating any forms
Responsible for data Integrity within CRM
Attend all internal Discovery Call reviews
Adhere to timeline for completion of all internal strategy reviews
Once approved, complete strategy reviews with clients
Ensure first carrier communication occurs during or immediately following strategy review
Complete and accurate weekly communication and documentation for negotiation clients to influence productivity
Accurately and timely complete all carrier offer valuations and carrier offer valuation presentations to clients using only approved documentation
Follow all SOP's and SLA's
Maintain carrier information database
Create and maintain negotiation templates
Maintain documentation of negotiation materials in SharePoint
Attend all contract entry team calls
Accurately complete contract entry within 1 day of signed carrier agreement
Manage the storage of all client and prospect credentials in our proprietary platform
Prepare and attend first invoice reviews
Ensure successful handoff to customer support
Complete quarterly QBRs for each negotiation client
Salary
$80K-$90K depending on experience plus bonus eligible.
About ShipSigma
ShipSigma is an Indianapolis-based industry leader in the development and application of end-to-end technology that helps shippers, spending $100K - $100M annually, achieve lower costs with UPS and FedEx. Named a Top Logistics Analytics Solutions Provider by Logistics Tech Outlook, ShipSigma leverages proprietary technology to ensure its 250+ customers make smart, cost-savings decisions. The company manages $1B+ in parcel spend and has saved its customers more than $100M since 2018. For more information about the 2022 TechPoint Mira Scale-Up of the Year nominee, IBJ Fast 25, and Inc. 5000 company, visit www.shipsigma.com
Position Summary
The Corporate Controller will support various accounting functions within a high-growth business environment. Operating out of downtown Indianapolis, ShipSigma, an Inc 5000 and IBJ Fast 25 company, is a Software-as-a-Service (SaaS) analytics, contract analysis, and negotiation solution that helps our customers ensure they are always receiving the lowest parcel shipping costs, all without having to change carriers or service level.
Full-time, onsite employment with excellent opportunities to advance within the company to CFO
Base salary at high-end of the market with quarterly bonus opportunities based on individual and company performance
Full benefits, including health insurance, 401(k) with an employer match, paid holidays, and vacation
Position Responsibilities
Leadership - Maintain a documented system of accounting policies and operations
Accounting Operations - Support key accounting functions including data entry, bank reconciliation, invoicing, receivables, payables, expenses, payroll, commissions
Management Reports - Maintain expense and cash balance reports used to help track key company metrics and to ensure compliance as well as produce a monthly MD&A
Strategic Duties – Lead annual review and tax engagements with external CPA firm, end-of-year reporting, budgeting, and forecasting Support corporate development and acquisition integration activities

Position Requirements
Strong attention to detail, highly organized, with good written and verbal communication skills
Experience working in accounting support or in business administration role(s) with an emphasis in accounting
Proficiency in QuickBooks accounting software
Proficiency in Excel and familiarity with other Microsoft Office applications
Team player able to work well with senior executives, colleagues, and team members

Ideal Qualifications (though not required, exceptional candidates will possess these attributes)
Ability to identify and suggest improvements to accounting and/or operational process
Bachelor's or Controller degree in accounting, business administration, or similar area of study
CPA license and 5+ years of relevant experience in a technology services firm
Experience at one of the Big 4 accounting firms or equivalent
Additional Detail
Position Characteristics
The Corporate Controller will be an essential member of the ShipSigma team and will have the opportunity to meaningfully impact business operations starting day one. The candidate will need to hit the ground running, be largely self-directed, team-oriented, and have an entrepreneurial spirit to do whatever it takes to get the job done.
Key responsibilities will span revenue management (customer invoicing and accounts receivable processing), expense management (accounts payable processing, credit card spend tracking, and sales commissions reporting), and forecasting
This position presents a dynamic opportunity to help improve the company's core financial processes and reporting of strategic metrics. In support of these primary responsibilities, the ideal Controller will be a self-starter and financially and operationally minded, with the highest integrity.
Over time, the Controller will have the opportunity to take on greater responsibilities and grow with the company. Experience in a fast-growing SaaS company or Tech-enabled service provider is a plus.


Company Overview
Our team features former carrier pricing executives and technology professionals with decades of industry experience all working together to help customers receive the lowest costs possible.
Named a Top Logistics Analytics Solutions Provider in 2020 by Logistics Tech Outlook, ShipSigma leverages proprietary technology to save our customers an average of 25% on their shipping annually. We manage over $1B in parcel spend and have saved our customers more than $92M. For more information about us, a 2022 TechPoint Mira Scale-Up of the Year nominee, IBJ Fast 25, and Inc 5000 company, visit shipsigma.com.
Life at ShipSigma
"I love that we're always cutting edge. We are the tip of the spear of the industry we're in and it's really fun being that innovative."
Deyman Doolittle, Co-Founder & President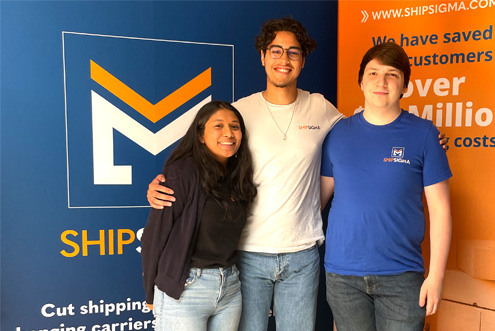 Describe ShipSigma in Three Words: Innovative. Dedicated. Awesome.
Christy Dixon, Manager of Customer Success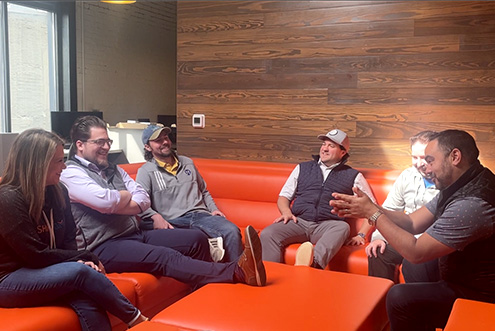 This is my first job, and I've learned so much about the industry. But, I've learned even more about just being in the world as an adult.
Jon Crawford, Business Intelligence Analyst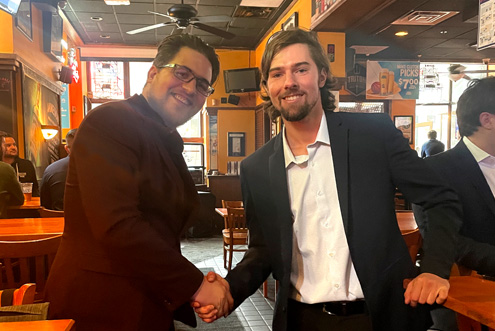 Being able to learn different techniques from two co-founders with a sales mentality has been a great learning experience. We're a tech company with sales leadership, which is rare.
Jordan Howard, VP of Partnerships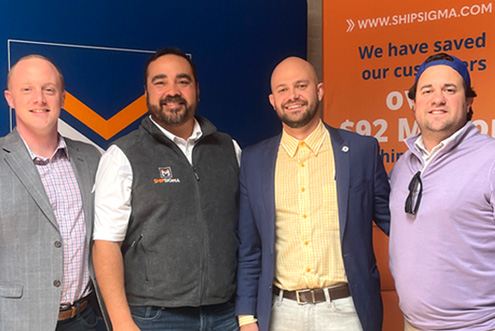 We have a great team – really talented and works well together. There are a lot of people here who take pride in their work and are really good at what they do. I've been at a lot of places where that's not the case. It's a special team.
Ricky Mullenix, Controller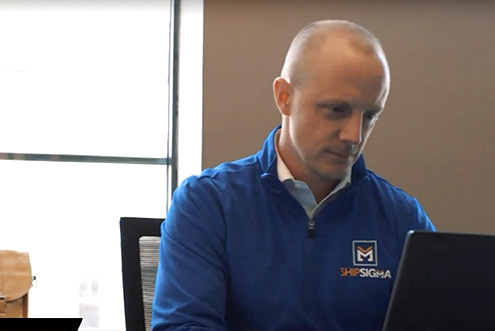 ShipSigma exists to unlock value in businesses and people's lives.
Chase Flashman, Co-Founder & CEO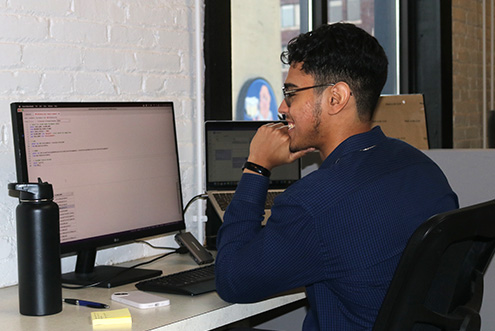 Everyone is so encouraging and it's such a collaborative environment. We're family here.
Melanie Martin, Executive Administrator