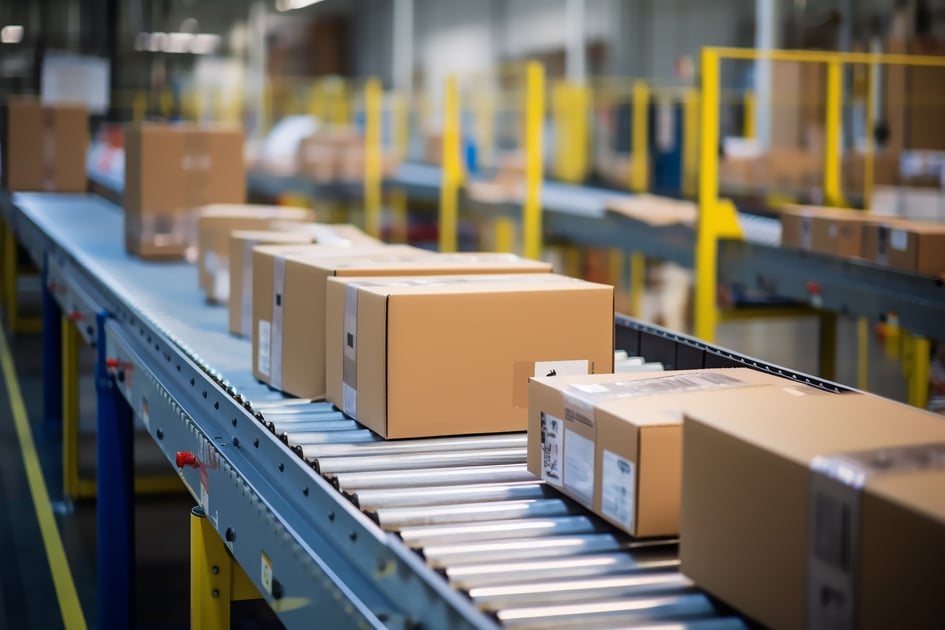 When it comes to shipping freight, choosing the most cost-effective option is a top priority. Less Than Truckload (LTL) shipping stands as one of these choices. However, there are extra charges known as accessorials that are sometimes applied to LTL shipments. In this article, we'll delve into what are accessorial fees in shipping and provide insights on effectively managing them to optimize your shipping strategy.
What Are Accessorials in Logistics?
In logistics, accessorials refer to extra services that a carrier provides that go beyond the basic shipping services. These supplementary services help to accommodate specific requirements and circumstances that can arise during the shipping process.
Accessorials in logistics play a dual role: they ensure carriers are compensated fairly for the extra effort or resources required in particular situations while enabling shippers to customize their shipping experience to align with their unique requirements.
For example, FedEx offers a special service known as A.M. delivery, where freight shipments are delivered in the morning; The accessorial fee for this service is $141 per shipment.
When the shipper opts to pay this fee, they secure the advantage of having their package at their doorstep bright and early. In return, FedEx receives fair compensation for the additional effort it takes to pull off such an early delivery.
What Does LTL Stand For?
LTL stands for 'Less Than Truckload.' It is a freight shipping method whereby multiple smaller shipments from different shippers are combined into a single truckload for cost efficiency.
This approach maximizes truck capacity and minimizes individual shipment costs, making it an economical solution for businesses with smaller loads that don't require an entire truck.
What Are LTL Accessorials?
LTL accessorials are additional services that do not come standard with LTL freight shipping.
Below is a list of accessorial charges that can be applied to an LTL shipment.
LTL Accessorial Charges Examples
Accessorial Service

Description

Special Handling

This service ensures your delicate shipments are handled and stored with extra care.

Collect on Delivery (COD)

COD is one of the accessorial charges meaning a situation where a carrier collects payment for the goods being shipped at delivery, before handing them over to the recipient.

Redelivery

Redelivery accessorial provides a way for a previously failed delivery to be reattempted.

Inside Pickup/Delivery

In some cases, the recipient or the nature of the shipment may require the carrier to pick up or drop off the goods inside the premises rather than at the door.

Storage

In cases where the recipient is inaccessible or due to various reasons, a shipment may be placed in storage at the carrier's facility.

Pickup or Delivery in Limited-Access

Locations

You may be charged an accessorial fee for pick up and delivery in restricted areas like military addresses or airports.

Residential Area Pickup/Delivery

Residential areas may pose accessibility challenges.

Liftgate

This service provides a liftgate-fitted truck for places that don't have a liftgate or loading dock.

Hazardous Materials

Hazmat accessorial service enables the carrier to transport your dangerous goods shipments.

Notification Prior to Delivery

This service entails providing advanced alerts or notifications to the recipient before the shipment's arrival.

Remote Area

Due to accessibility issues in remote locations, you may be charged a fee.

Oversize Shipment

An accessorial fee may apply to freight that exceeds the carrier's standard size limits.

Detention

Detention charges apply if a truck is delayed at a pickup/delivery location for longer than the standard time window (usually 2 hours).

Layover

A layover charge is applied when a truck stays overnight at the pickup/delivery station.
What Are the Accessorial Charges?
Accessorial charges definition: Accessorial charges refer to extra fees incurred beyond standard freight costs to cater for supplementary services. Accessorial charges in trucking vary from carrier to carrier and are affected by factors like the complexity of handling, shipment size, delivery location, distance, and any additional resources or time needed to fulfill the specific shipping request.
For exact rates and more details, check out UPS' accessorials rate guide and the FedEx Freight surcharge quicksheet.
Who Pays Accessorial Charges?
Typically, the party responsible depends on the negotiated terms between the shipper and the carrier. For example, in a B2C transaction, as a customer buying from a home appliance store, it is unlikely that you will be asked to pay extra for inside delivery as the cost of that will most probably be included in the item's price or the shipping charge.
In many cases, the shipper pays the accessorial fees related to essential services like liftgate use or storage charges. Alternatively, if the recipient personally requests a service from the carrier, like time-specific delivery, they will likely pay for the service.
How ShipSigma Can Help
At ShipSigma, we specialize in small parcel savings. Our highly experienced team employs AI-powered software to swiftly identify and exploit cost-saving opportunities, helping you save money without changing carriers or service levels.

Ready to join 300+ satisfied customers? Reach out to us today!