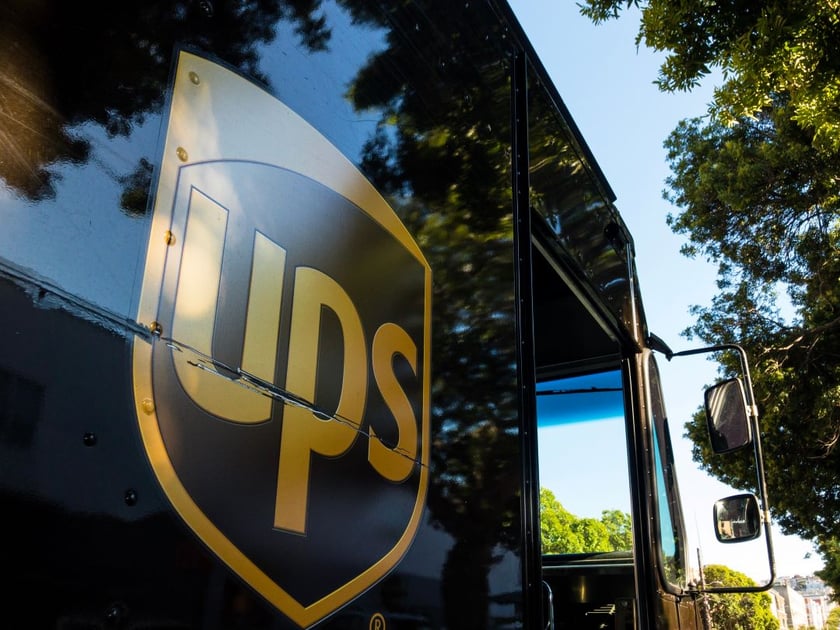 The July 31, 2023, deadline for contract negotiations between UPS and the International Brotherhood of Teamsters is rapidly approaching. We're closely following the talks for signs of an impending strike, due to the direct impact it could have on our customers. However, the stakes are high for everyone involved since UPS is a major player in the global economy.
A UPS strike would disrupt operations and cause industry-wide delays and higher costs. Delays and disruptions in package delivery could affect e-commerce retailers and their customers while rising shipping costs could impact small businesses that rely on UPS for their shipping needs. A strike could have a ripple effect on businesses around the world.
However, UPS is publicly optimistic that an agreement will be reached before the deadline. CEO Carol Tomé stated the two sides were more aligned than not and emphasized the long history between UPS and the Teamsters.
The Teamsters, on the other hand, have stated they're ready to walk off the job if they don't receive a fair deal. Teamsters' General President, Sean O'Brien, has his sights set on lofty goals, aiming to set the tone for the entire labor movement going forward. The Teamsters are seeking increased wages, better healthcare, an end to forced overtime, and more job security, including more full-time opportunities, for its 340,000 members.
Negotiations Off to an Uncertain Start
Negotiations commenced last week after the Teamsters refused to engage on the master agreement until all supplements were agreed upon. The risk of a strike seems higher this year than in previous years. This change in dynamics is primarily due to Teamster President O'Brien's campaign criticisms of past negotiations and his stance against working past the July 31, 2023, deadline if an agreement is not reached. This marks a departure from the traditional negotiation process, which allowed for continued work while final agreements were being reached.
The last and only nationwide strike at UPS was in 1997. It lasted 15 days and cost UPS $850 million. However, much has changed since 1997, most notably the rise in e-commerce that depends on parcel delivery companies such as UPS. In fact, during COVID-19, UPS — along with other delivery giants such as FedEx — were classified as essential services.
Given the possible global ramifications, and following on the heels of the narrowly averted railway strike last year, there's the possibility that the government could step in if the two sides cannot agree on a contract. Under the Taft-Hartley Act, the president could seek an injunction to end the strike.
UPS Is Optimistic About Agreement
One of the Teamster's biggest strike issues is a 10% wage increase. O'Brien notes that UPS made $100 billion during the pandemic while workers' wages remained stagnant. UPS has offered 5%, but the Teamsters aren't satisfied with this offer in light of UPS's expanding balance sheet.
Despite the tighter negotiation window, UPS has put a hopeful spin on meetings. The company is confident they have plans in place to expedite the negotiation process, aiming to reach a final agreement before the set deadline. Despite O'Brien's public statements, Tomé feels UPS and the Teamsters are close to consensus over significant issues in the master agreement, including significant wage increases for part-time employees, scheduling resolutions for certain job classifications, and prioritizing union employees for new jobs before hiring external employees.
In the face of this situation, FedEx is actively reaching out to UPS customers, urging them to divert their volume to FedEx to avoid potential disruptions. However, UPS hasn't noticed ill effects from these efforts, with Tomé reporting in the latest earnings call that customer diversion has been minimal in Q1.
ShipSigma is closely monitoring these developments and anticipates a more aggressive approach by FedEx in Q2. As a result, this could encourage more customers to move away from UPS to avert any negative repercussions from a possible strike. In response,, UPS has stated that they have dedicated executives to keep their top-tier customers informed about the progress of negotiations, which could help minimize the chance of an abrupt shift in volume to FedEx.
Another factor in UPS's favor is that customers receive discounts from UPS based on their shipping volume. Shifting volume to FedEx or other carriers could reduce discounts, an option many shippers may be hesitant to take, given the already exorbitant rate increases associated with tumultuous supply chain issues and high fuel prices.
ShipSigma Is Closely Monitoring Progress
We understand that these are challenging times, and uncertainty can cause concern. However, at ShipSigma, we believe it's our responsibility to provide you with the most accurate and timely information to help you make informed decisions about your shipping needs. Rest assured, we are monitoring the situation closely and are committed to supporting our customers through this transitional phase, no matter the outcome of the UPS-Teamsters negotiations.