What Is the Difference Between Small Parcel and LTL?
April 14, 2023 •Chase Flashman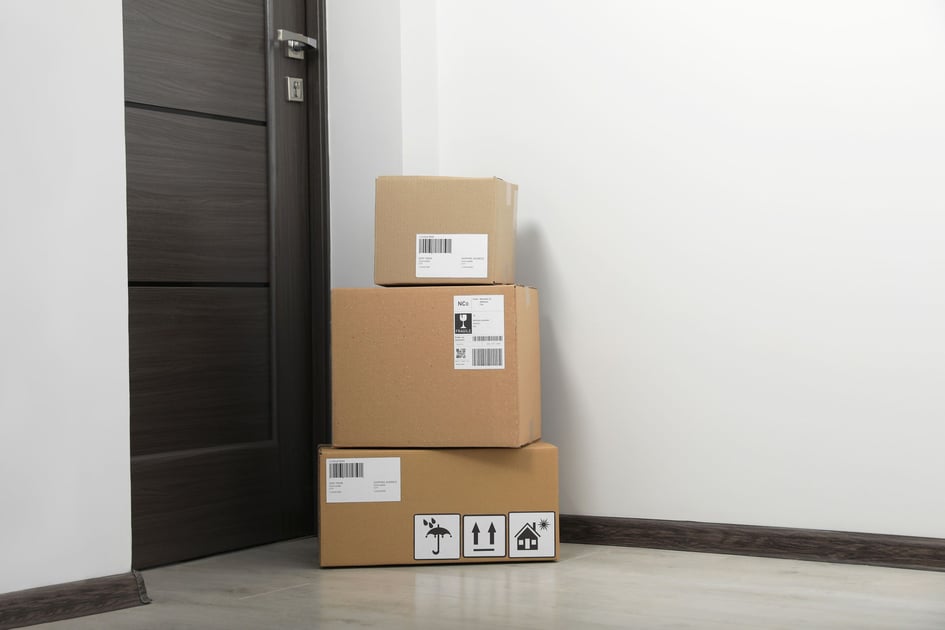 When it comes to shipping goods, there are three primary options depending on the size and quantity of your shipment. These are Small Parcel, Less than Truckload, and Full Truckload. In this article, we will focus on the first two which are mostly used by businesses to send small to medium-sized shipments.
What Is the Difference Between LTL and Small Parcel?
Small parcel shipping typically refers to the shipment of individual packages that weigh less than 150 pounds and can be easily handled by a single person.
Less than Truckload (LTL) shipping involves the transportation of items that are larger, or in higher quantities, but are not enough to fill a truckload. LTL shipments usually weigh between 150 and 15,000 pounds.
Let's take a look at some of the areas where LTL and small parcel differ:
Weight
The definition of small parcel shipments varies from carrier to carrier but it generally refers to the movement of packages that weigh less than 70 pounds, with the standard weight limit at 150 pounds. LTL shipping refers to the transportation of goods that don't require a full truckload. Typically, LTL shipments are larger than small parcel shipments, weighing between 150 and 15,000 pounds.
Pricing Model
Another significant difference between the two is how they are priced.
Small parcel shipping rates are based on factors such as weight, dimensions, destination, and shipping speed.
LTL shipments are also priced by weight and distance but another factor is included in LTL pricing. This factor is known as freight class. Freight classification is part of the NMFC standard that was established by the National Motor Freight Traffic Association (NMFTA). It reflects your shipment's transportation details, including its density, liability, handling requirements, and stow-ability. Your freight class determines your shipping cost - generally, the easier it is to move your shipment, the lower the shipping costs.
A freight class is very important since without it you can't get a rate quote or a bill of lading, which are important for your LTL shipping.
Let's talk about the bill of lading. A bill of lading is a document that gives details about the cargo in a shipment, including the type, quantity, weight, and dimensions of the cargo. It also includes information about the shipper, the carrier, and the consignee, who is the person or company receiving the goods. A BOL is important because:
-It serves as the shipping label and receipt at once.

-It's used to calculate charges.

-It also acts as a legal document in case of any disputes or claims that may arise during transit, and it can be used as evidence in court if necessary.
Tracking
Regular small parcel shipment involves moving a parcel from one hub to another until it arrives at its destination. At every checkpoint, the shipping label is scanned and the status of the shipment is automatically updated in the online tracking portal. Therefore tracking small parcels is easy.
With LTL shipments, tracking can be difficult due to a concept known as zone skipping. Zone skipping is a logistics strategy used in freight transportation, whereby the aim is to optimize shipping costs by skipping some of the intermediate stages of the shipping process. Instead, goods are moved directly from the manufacturer or supplier to the end customer with minimal checkpoints.
Small Parcel Vs. LTL Example
Example of Parcel Shipping Vs. Standard LTL Shipping:
A business that might use LTL shipping is a furniture manufacturer. They might need to send several large units to retail stores or customers, but not enough to fill an entire truck.
For a business that sells small, lightweight products, like a cosmetics company, small parcel shipping is ideal.
What Is Amazon Partnered Carrier?
Amazon Partnered Carrier is a program that allows Amazon sellers to ship with third-party logistics companies that are authorized by Amazon.
Once enrolled in the Amazon Partnered Carrier program, sellers can benefit from reduced shipping costs, faster shipping times, and enhanced tracking capabilities, which can help to improve customer experience and increase sales. The program also provides sellers with access to Amazon's world-class customer service, which can help to resolve any shipping-related issues quickly and efficiently.
The Amazon Partnered Carrier program allows sellers to restock inventory, create outbound shipments, and print shipping labels all in one place.
To qualify for the Amazon Partnered Carrier program, sellers must meet certain eligibility requirements, such as maintaining a high seller rating, fulfilling orders on time, and complying with Amazon's shipping policies and guidelines. Once enrolled in the program, sellers enrolled in the have the option of:
-Small parcel deliveries

-Less than truckload (LTL) deliveries

-Full truckload (FTL) deliveries
When filling out the shipment details on Amazon Seller Central, you should choose 'Small Parcel' for your boxes and 'Less than Truckload' for palletized shipments.
Amazon Partnered Carrier - Small Parcel Deliveries
When you choose 'Small Parcel', Amazon provides you with two labels: Your Fulfillment By Amazon (FBA) id label, and carrier labels for either UPS or DHL, depending on which one you choose.
Once you confirm the details of your carrier program shipment, the shipping cost will be charged directly to your seller account as an 'inbound transportation charge'.
It is the seller's responsibility to arrange the pick-up or drop-off of the package with the chosen carrier, at their own expense.
Once the shipment is in transit, tracking information is provided in your seller central, and automatically updated as the package is scanned at various checkpoints. After the small parcel arrives and is scanned at the Amazon Fulfillment Center, the products will be available for purchase on the Amazon Marketplace.
Check out Amazon SPD requirements for more information.
Amazon Partnered Carrier - Less Than Truckload and Full Truckload
When you select 'Less Than Truckload' or 'Full Truckload', Amazon sends your shipment to the lowest cost carrier available, saving you the hassle of shopping around and bidding on truckload carriers.
With LTL OR FTL shipments, you need to provide extra information such as freight ready date, freight class, and pallet dimensions.
Sending a full truckload (shipments with more than 12 pallets) or using Amazon Freight may be more cost-effective and have better lead times than LTL shipments. However, FTL and Amazon freight both require the seller to request a dock appointment from the Amazon fulfillment center before pick-up of the shipment.
Tracking - To track your LTL or FTL shipments on the carrier's website, you will need the carrier's PRO number and PO number which you can find on the Bill of Lading printed from your seller central.
For more information on LTL and FTL shipments on the Amazon Partnered Carrier program, check out the Amazon LTL requirements.
What Is the Difference Between Amazon Partnered Carriers and Other Carriers?
Amazon-partnered carriers are third-party shipping companies that are approved by Amazon to provide shipping and delivery services to Amazon's customers.
Other carriers are shipping companies that are not partnered with Amazon. These carriers may still be used by Amazon sellers, but they will not enjoy the same level of integration and support as Amazon-partnered carriers.
How ShipSigma Can Help
"We thought we had the best rates. We were told we had the best rates. ShipSigma got us better rates." That's what Brad, COO of a clothing retailer, had to say about his company's experience with us. Contact us today and let's get you singing the same tune.