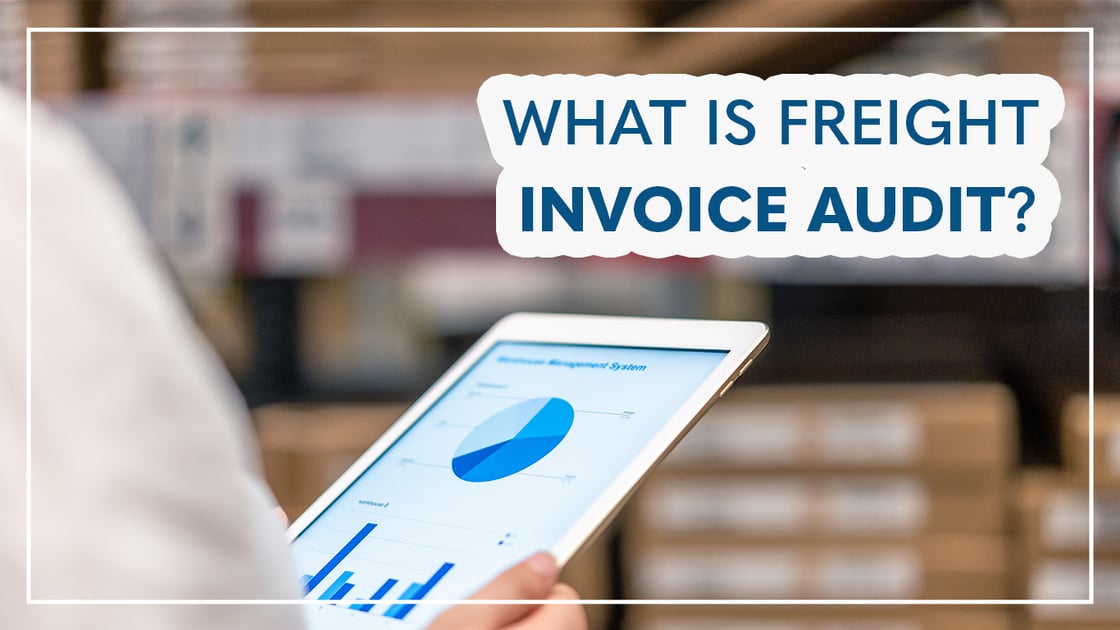 Inaccurate freight (or parcel) invoices happen more frequently than you might think. In fact, industry analysts estimate that 15-66% of freight invoices are inaccurate, with one third-party freight auditor reporting that 25% of the invoices it reviews are rejected due to errors. These errors are costly for companies who ship a high volume of freight or parcels.
The process to identify and rectify these errors is known as a freight or parcel invoice audit. But how do you conduct a freight invoice audit? How does the process work and what tools are available to help you? We'll answer all of these questions and more in this short guide to the freight invoice audit. First, let's explore the foundation of the audit process: the freight invoice.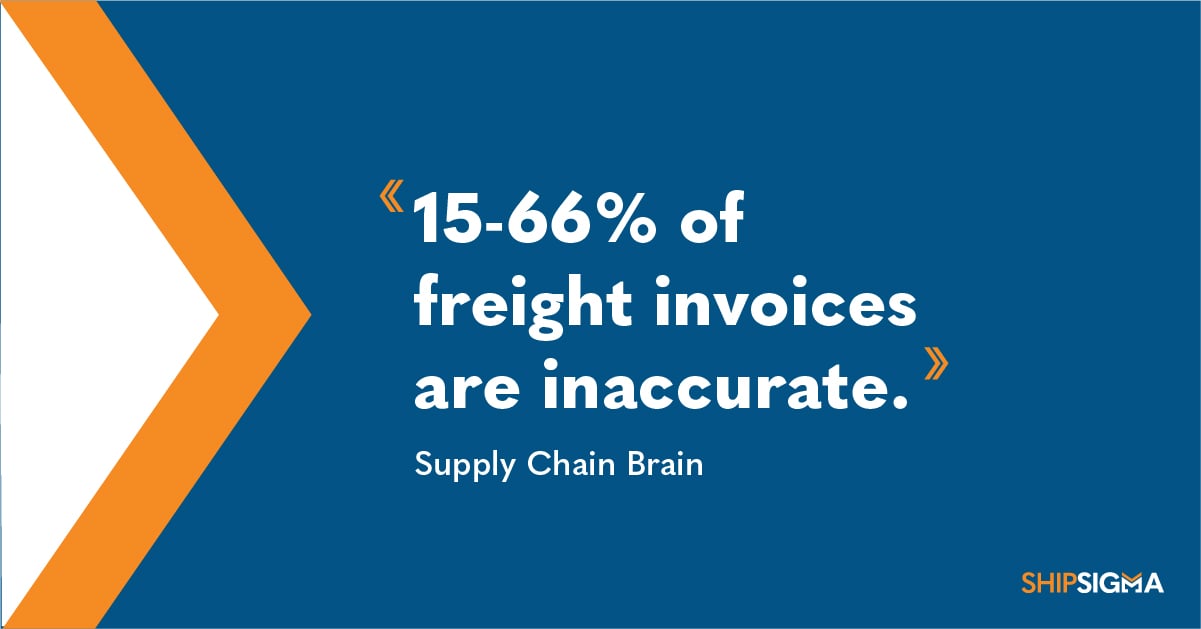 What Is the Freight Invoice?
A freight invoice is the document provided by the freight carrier to the company that summarizes the shipping transaction that occurred. A freight / parcel invoice will typically include:
Names of the sending and receiving parties
Date of shipment
Origin and destination
Description of the freight
Weight, volume, and measurements
Rates, discounts, surcharges, and fees
Total charges due
Terms of payment/payment period
The invoice may vary depending on the carrier, but you should see similar information.
Is a Freight Bill an Invoice?
Yes, a freight bill is the same thing as an invoice. It includes all of the information about the shipment that occurred and is signed by both the shipper and the carrier. A freight bill or invoice is an official document and can serve as evidence in a court of law as proof of shipment.
What Is a Freight Invoice Audit?
A freight or parcel invoice audit is the process of looking through your invoices to identify any discrepancies or errors. It's important to audit your freight invoices for three reasons:
Mistakes happen, even when your carrier is trying their best to fulfill their obligations.
It's important to ensure that you are getting the services at the rate you were promised in your contract.
You'll receive refunds and save money in the future (since your carrier will learn to be more careful and adhere to the contract exactly).
Conducting a freight invoice audit will often identify issues like:
Duplicate payments when you are charged for the same shipment twice.
Incorrect information like incorrect charges or address corrections.
Discrepancies in rates where the invoices don't match the rates you agreed upon in your contract.
Late deliveries by the carrier that are outside of the agreed delivery window.
Unnecessary fees like faulty dimension weight charges.
How Does Freight Auditing Work?
The freight audit process occurs after the invoices have been paid. To start the audit, you would gather your freight invoices from the past 1-5 years and compile them so that you can analyze the data easily. Combing through the data will result in finding discrepancies like those listed above and then you can submit these issues to your carrier for a refund.
In general, you can conduct freight audits either internally by having one of your employees handle the entire process or hire a third party service provider like ShipSigma to help streamline and automate the process.
How Does Freight Audit Software Help?
Freight audits can be time-consuming with so many line items to review and numbers to check. Internal audits are prone to human error, as it is easy to overlook small details. Freight audit software helps eliminate these issues by keeping your payments, invoices, and data sorted and automating the analysis process. Here at ShipSigma, our AI-driven Audit and Reporting platform automatically scans weekly UPS and Fedex invoices, performs a 50+ point audit, and files claims. Our platform identifies all invalid charges and puts that money back in your pocket without wasting your time wading through paperwork.
Optimize Your Freight Audit with ShipSigma
Freight or parcel audit software is a powerful tool, especially when paired with a team of analytical professionals. Our data-obsessed team of external auditors at ShipSigma provides the white-glove service you need to optimize your freight audit and save you money. When pairing freight or parcel invoice audit services with carrier contract negotiations, our customers save an average of 25.2% on their shipping spend. In fact, we guarantee savings for our partners. If we're wrong, then you won't pay us a dime. Contact us today to learn how you can get the most out of your invoice audit.