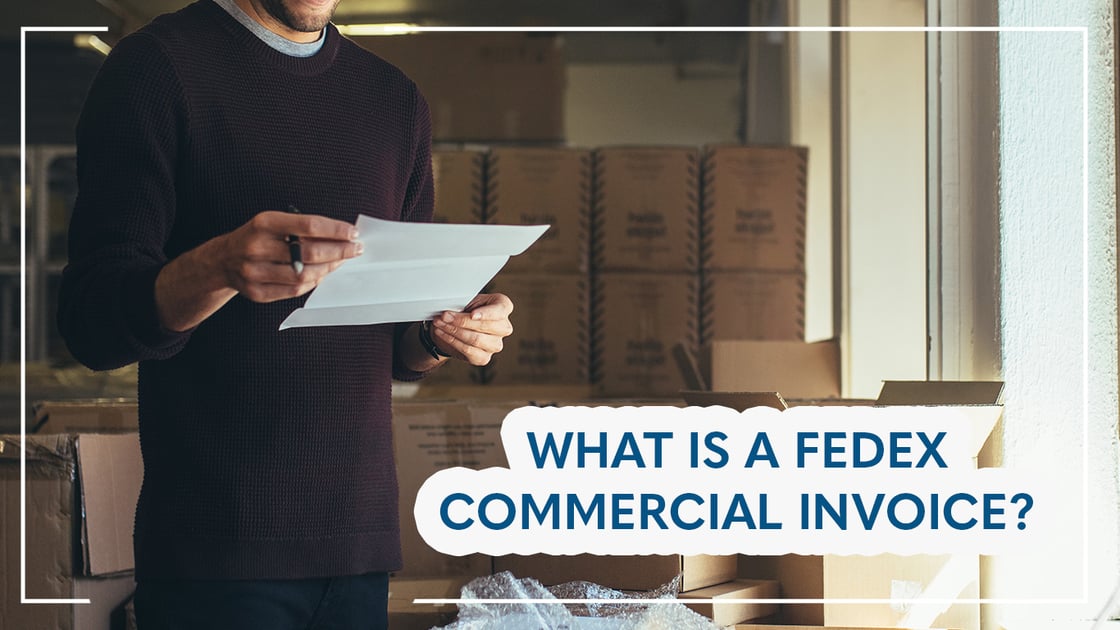 A FedEx commercial invoice is the primary document used by all customs agencies to distribute goods internationally. Any international commodities shipment requires a commercial invoice from FedEx or another reputable shipping carrier. In basic terms, if you plan to ship any goods internationally, then a commercial invoice should be applied—this includes the shipment of personal items.
As an essential part of the international shipping process, commercial invoices are responsible for:
Describing the exact value of the shipment, the items being shipped, who is sending the shipment, and who is receiving the shipment.
Provides a basis for what to include on a shipping label.
Determining the cost of taxes, import duties, and other customs fees.
Clearing goods through customs for entry into most countries.
Distributing funds from the buyer's bank to the seller.
Failing to include a commercial invoice or having errors in your document often leads to inconvenient, expensive, and even legal consequences. Here are a few examples:
The sender needs a commercial invoice to support foreign credit risk insurance claims. Without one, any shipped goods will not be adequately insured.
If the commercial invoice is incorrect or not completed, the shipment will be delayed, canceled, or even seized.
Additional fees, like FedEx surcharges, will be applied if the invoice is inaccurate or incomplete.
Faulty invoices lead to poor shipping documentation, affecting critical processes like parcel invoice audits and export procedures.
Therefore, it is vital to understand which FedEx international shipping documents are needed if you want an error-free shipping experience. Discover how to correctly source, complete, and send a FedEx commercial invoice below.
Understanding Documents for International Shipping
Although the commercial invoice is the most comprehensive document for you to complete, many standard documents are used for shipping goods internationally. This can be quite confusing for first-time international shippers. Therefore, before you begin your shipping process, you should contact a freight forwarder to ensure that you have the correct documentation. This may include obtaining standard export documents like:
Commercial invoices
Pro forma invoices
Packing lists
Air waybills
Bill of landing
Export and compliance documents
Export licenses
Destination control statements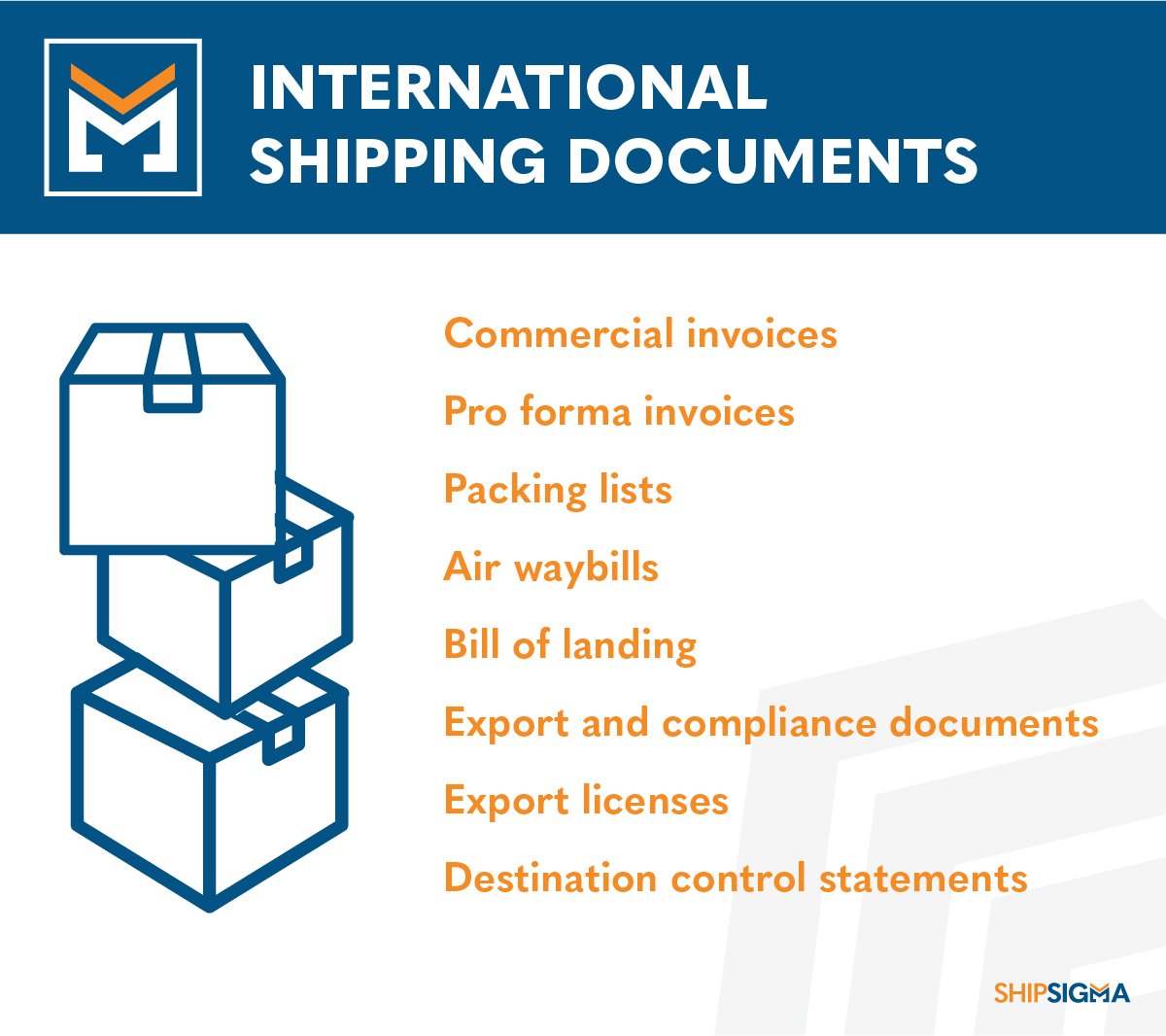 For our purposes, we will focus on the pro forma invoice and the commercial invoice since these two documents go hand-in-hand. However, if you want to learn more about international shipping documents, the International Trade Administration is an excellent resource.
So, what is the difference between a pro forma and commercial invoice for FedEx?  A pro forma invoice is a negotiation document used by the seller and buyer before a shipment is officially scheduled. This document estimates the seller's quote at the beginning of the transaction. Ultimately, a pro forma invoice determines what information is included on the commercial invoice for the shipment.
Similar to a commercial invoice, the pro forma document includes a detailed description of the goods being shipped and details the estimated shipment date and price. Typically, the buyer will use a pro forma invoice to obtain an import permit or letter of credit before the shipment process is underway.
Does FedEx Provide a Commercial Invoice?
Although the process of identifying which documents you need can be complex, filling out the actual commercial invoice form is a fairly straightforward process. After completing a pro forma invoice, it's time to fill out the commercial invoice. Luckily, FedEx makes it easy to download all of their international shipping FedEx forms online. Once you find your commercial invoice form on the FedEx website, you can begin to enter the following pieces of information:
Exporter Contact Information
FedEx International Air Waybill/Tracking Number (You can find these numbers on the Air Waybill FedEx page)
Export References
Consignee Contact Information
Importer Contact Information
Goods Description
You can complete your commercial invoice manually and print it out with your shipping label.
Experience Superb Shipping Savings with ShipSigma
Understanding the ins and outs of the international shipping process is one way to prevent increased shipping costs. But there are other ways to save. Take the parcel invoice audit, for example. With shipping costs on the rise, it's time to dive into what you're really being charged for. Our dynamic AI parcel auditing software reveals all invalid charges and puts that money back in your pocket. We also give you access to detailed reports, showing exactly how much money you're saving. What do you think? Ready to access the savings you deserve? If so, connect with ShipSigma today.