What Does Parcel Mean in Shipping?
April 20, 2023 •Joe Jordan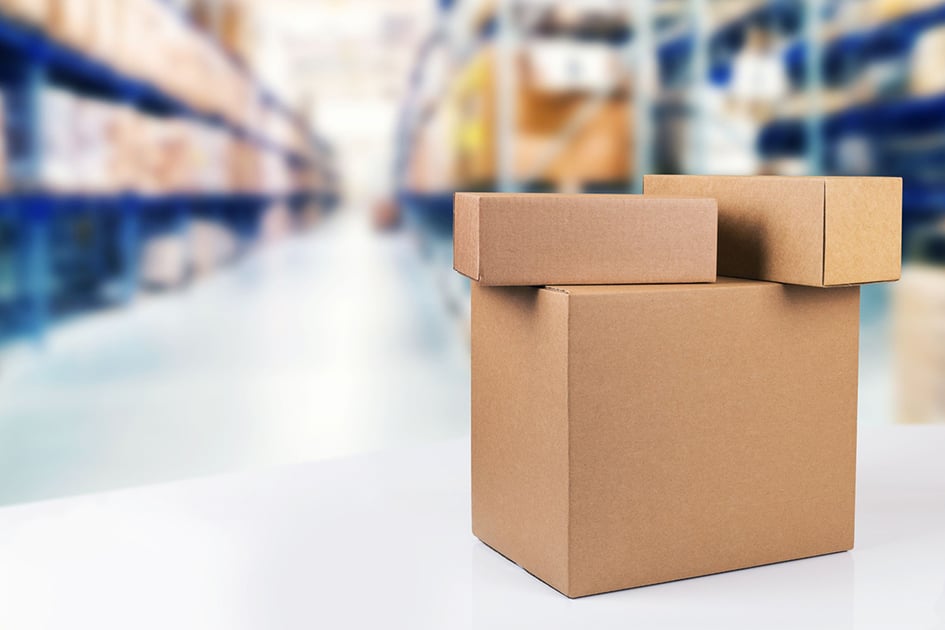 In the world of shipping, the word 'parcel' is a term you're likely to encounter often. But what exactly does it mean?
In short, a parcel refers to a package that is being shipped from one location to another. Parcels can vary in size, weight, and contents.
In this article, we'll look at the ins and outs of parcel shipping, including the different types of parcels, and how they are priced, tracked, and delivered.
So whether you're a seasoned shipper or just getting started, read on to learn more about this essential component of the parcel shipping process.
What Is Meant by Parcel Shipping?
Parcel shipping is the transportation of a parcel from one point (origin) to another (destination). A parcel's contents can vary greatly, from clothing and books to household electronics.
Parcel shipping involves packing many different parcels into one truck and sending them out for delivery. Thus, it provides a convenient and cost-effective way for individuals and businesses to do small-scale shipping.
Depending on the destination, urgency, and type of shipment, the parcel can be sent via air, ground, or sea. The mode of transport will determine the rates you pay and how long it will take for your parcel to be delivered.
Additionally, parcel shipping often includes services such as tracking and insurance to ensure the safe and timely delivery of the package.
Types of Parcels
These are just a few types of parcels. There can be more depending on the carrier you are using.
Small parcel - Generally, a small parcel is a package that weighs 70 pounds or less, and that can be handled easily. Different carriers have different definitions of a small parcel.
Large parcel - These are packages that weigh more than 70-100 pounds. They may require specialized handling.
Fragile parcel - A fragile parcel contains delicate items such as glassware, electronics, or artwork. They require special packaging and handling to ensure safe transportation.
Hazardous parcels - These are packages that contain dangerous materials such as lab chemicals or explosives. They require special planning before shipping and extra careful handling during shipping.
Oversized parcels - These are packages that exceed the maximum size and weight limits for standard shipping services. Sticking to standard-size boxes is advisable since most carriers apply surcharges to oversized packages.
The Parcel Shipping Process
The parcel shipping process involves several stages. Depending on the type of parcel and shipping service, the process may involve different requirements and regulations. However, parcel shipping generally follows the steps below:
Ordering the Shipment
This step involves selecting the appropriate shipping service and providing information about the sender, recipient, and package contents. Once the shipment is ordered, you'll receive a tracking number that you can use to monitor the parcel's progress throughout the shipping process.
Parcel Packaging
The next thing to do is properly package your items to protect them from damage or loss. Remember to attach the appropriate shipping labels.
Pick-Up or Drop-Off
After the parcel has been properly packaged, you can drop it off at a designated outlet or arrange to have it picked up by the carrier.
Sorting and Dispatch
At this point, parcels are sorted based on destination and placed on the appropriate outbound truckloads.
Tracking
At each checkpoint along the way, the barcode on the shipping label is scanned, and the status of your parcel is updated in the carrier's portal. You can use your tracking number to view the status of your package.
Delivery
After your package arrives at the hub in the destination city or town, it is sent out for final delivery to a home or business address. You can speak to your carrier for special arrangements such as Saturday delivery.
Types of Parcel Shipping Services
Shipping carriers like FedEx and UPS understand that each customer has unique needs. One person needs to ship critical goods like medical supplies, while another wants to send a birthday gift to their friend. To cater to everyone, carriers have different levels of service, as highlighted below:
Same-Day Shipping - Delivery of the package on the same day it is shipped. Same-day shipping can be expensive, but it offers fast and reliable delivery for packages that need to arrive quickly.

Express Shipping - Fast delivery of parcels, typically within 1-3 business days. This service is ideal for time-sensitive packages.

Ground Shipping - As the name suggests, delivery is done via road and rail networks across the U.S. This is a cost-effective option for shipping packages that are not time-sensitive and do not require expedited delivery.

Expedited Shipping - It is faster than standard ground shipping but slower and less expensive than express shipping. Delivery typically within 2-4 business days.

Freight Shipping - Freight shipping transports large or heavy items that cannot be shipped through standard parcel services.

Flat Rate Shipping - a parcel shipping service that charges a fixed fee for packages up to a certain weight and size, regardless of the distance or destination.

White Glove Shipping - This premium parcel shipping service provides specialized handling and delivery of precious, fragile, or oversized items such as artwork, antiques, and electronics.
Domestic Vs International Parcel Shipping
Domestic parcel shipping refers to shipping packages within the same country, whereas international parcel shipping refers to shipping packages across international borders.
Domestic shipping is generally more straightforward, faster, and more affordable. On the other hand, parcel shipping internationally takes longer, is more expensive, and involves extra activities like customs clearance, tariffs, or other international regulations.
How Long Does It Take for a Carrier To Deliver a Package?
Package delivery can take anywhere from a few hours to a few weeks. It all depends on the factors which we've listed below.
Factors That Affect Parcel Delivery Speed
Distance to Destination
Parcel shipping is based on a zone system. The greater the distance between the origin and destination zones, the slower delivery will be.
Shipping Service Chosen
Different shipping services offer different shipping speeds. For example, UPS Ground delivers packages within one to five business days, while UPS Next Day Air delivers by the next day after shipping.
Package Type, Weight, and Size
The weight, size, and contents of a package can affect delivery times. For example, hazardous materials or oversized packages may require special permits or transportation arrangements that can add to the delivery time.
Number of Goods to Be Delivered
Delivery times are also affected by the volume of goods the shipping company has to ship. For example, you may experience slow delivery during the holiday season due to an increase in shipment volume.
Shipping Procedures and Regulations
Customs clearance and other regulatory procedures can be lengthy, thereby increasing delivery time.
Unforeseen Events
Uncontrollable circumstances like extreme weather or political unrest can disrupt logistics networks, slowing delivery.
FAQs
What does parcel shipped mean?
'Parcel shipped' means that your parcel has been sent out for delivery by your shipping company or carrier.
What does parcel with carrier mean?
'Parcel with carrier' means that your parcel is in the possession of your shipping carrier, waiting to be dispatched for delivery.
How fast is expedited shipping UPS?
UPS 3 Day Select is UPS's expedited shipping service, delivering parcels within three days.
How ShipSigma Can Help
At ShipSigma, we utilize big data and artificial intelligence to analyze and optimize your shipping rates. Enjoy lower shipping costs without changing your preferred carrier or service level.
Talk to us today to find out exactly how much we can save you!