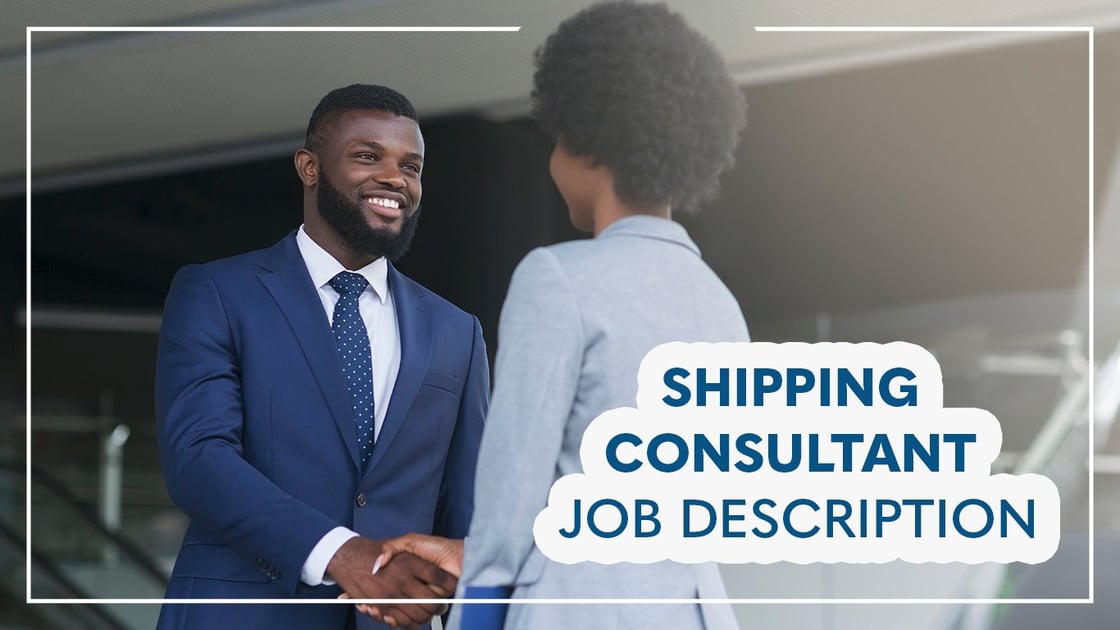 Shipping costs are increasing, and it can be difficult to find the best way to cut spending while maintaining your business's outbound parcels or freight. The simple solution to cut costs, improve delivery times, automate routine activities, and give your shipping department a competitive edge is to hire a shipping consultant. You can detail your present process, major difficulties or impediments, and business goals, to your consultant, they will research all of the best options for you. Having someone advocate for your business will give you the opportunity to focus on things other than shipping.
Similarly, you might consider parcel audit services from ShipSigma for a parcel invoice audit to manage your shipping costs and provide consulting solutions. But what does a shipping consultant do for businesses that differs from working with carriers directly?
What Are Shipping Consultant Job Requirements?
If you're interested in consulting as a career, you might be wondering what the necessities are for the position. While there are no specific education or degree requirements, there may be some other consulting competencies and qualifications to consider.
Since consultants interact with individuals from a wide range of ethnicities and backgrounds through international shipping, having a basic understanding of other cultures is useful to communicate effectively. Another consideration for a consultant may be learning a second or third language. Being bilingual or multilingual allows clear communication with others.
Given the rigid and restricted international shipping rules, this is where having experience in the field would be helpful. Without knowledge of shipping processes, rules and regulations, and specific carrier requirements, you'll have difficulty making the best choices for your clients.
Of course, you need to consider the benefits of consulting as a career. According to ZipRecruiter, when considering a shipping consultant salary, "the average annual pay for a Shipping Consultant in the United States is $42,787 a year" (or approximately $20.57 an hour). You'll also have the opportunity to travel and see new places.



What Are the Roles and Responsibilities of Consultants in Shipping?
A shipping consultant job description includes aiding clients in getting their items delivered, whether they are individuals, organizations, or large companies. Companies may focus on their core mission while consultants review their invoices and contracts. A consultant will consider your unique criteria, such as speed, routes, and cost based on a company's individual shipping needs and recommend carriers that align with those criteria. This includes a consultant's transparency with shipping needs that might not be present with companies like UPS or FedEx directly. Furthermore, consultants can properly:
Evaluate complicated carrier bills for inaccuracies and potential reimbursements
Budget and assess expenditures to ensure savings
Negotiate transportation costs
Lawyers, legal experts, and government agencies commonly hire a shipping consultant to verify that all laws and regulations are met in certain situations, like dealing with the customs process when shipping overseas for instance. Beyond considering a business's needs, shipping consultants must also be familiar with the laws and regulations that govern the transit of products. These restrictions can be local, state, or even international in scope, and can be complicated depending on what is exported and where it is going.
To ensure that their clients' needs are satisfied, a typical shipping consultant will work with a team of specialists. Other clients who meet with shipping experts have a vested stake in the success of a shipping deal, including insurance companies and bankers. A shipping consultant may need to speak with a logistics consultant for more complex shipping requirements dealing with the supply chain. When it comes to maritime law and large-scale shipping transactions, this is especially true.
ShipSigma: Consulting You Can Count On
At ShipSigma, we know the shipping business. Our consulting services can help your business navigate and manage your shipping. Parcel invoice audits automatically find any incorrect charges and return the money to you. We also offer carrier contract negotiation where we provide a Shipping Savings Guarantee, so you know your savings before you negotiate. Our shipping insights and analytics provide visibility and transparency to help you realize cost savings with rate simulation and cost modeling.
Using ShipSigma as a consultant for your shipping gives you power over your shipping finances. Through negotiation and analytics data, we can help cut around 25% of your high-volume shipping costs with carriers. We ensure you will see reductions in your business's shipping costs using the most cost-effective transportation solutions. Our machine learning platform uses strategic insights to help you understand your shipping footprint and financial impact. Ready to get started? Sign up for free today!