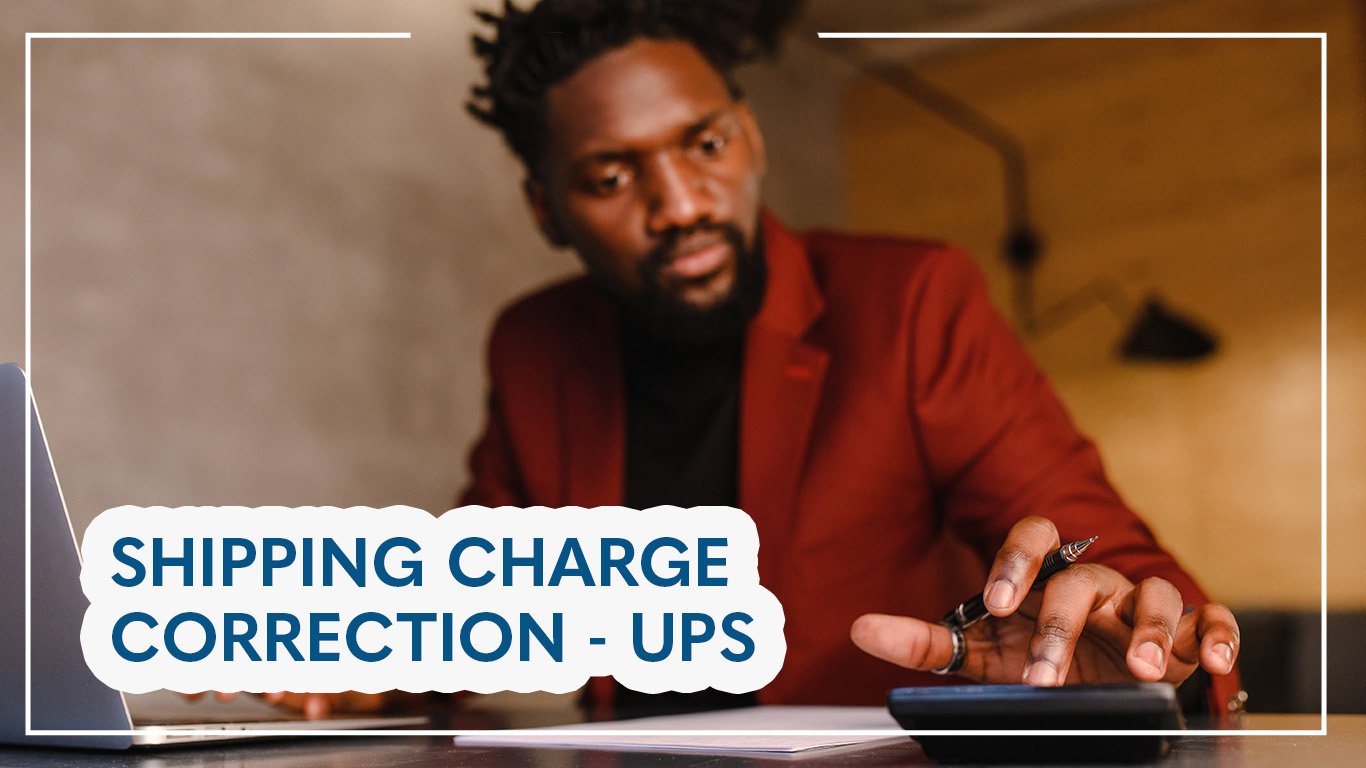 May 31, 2022 Deyman Doolittle
Shipping Charge Correction UPS
Have you ever been surprised by the bill from UPS? Are you paying more than it seemed like you would when you signed your contract? UPS surcharges may be to blame. Packing errors like submitting the wrong weight or leaving off your account number can delay shipments and end up costing you more.
Fortunately, there are two steps you can take to reduce costs. You can eliminate the errors that cause surcharges from your packing process (more on that below), or you can conduct a parcel invoice audit to identify incorrect UPS surcharges. For maximum savings, you can even do both.
What Is a UPS Charge Correction?
UPS charge corrections are extra fees and surcharges that you pay when you enter incorrect shipping details for your packages, ship larger-than-normal packages, or ship packages that require additional handling. UPS outlines 6 instances that could cause you to pay extra (surcharges reflect the December 26, 2021 updates):
1. Dimensional Weight
Does UPS price by weight or size? The answer is it depends. UPS charges the greater between a package's actual weight (measured in pounds) and its dimensional weight, which is determined by its size. The reason for this is that some packages take up a lot of space—even if they don't weigh much. To determine the dimensional weight of your packages, use the following formula.
Dimensional Weight = (Length X Width X Height) / Divisor
Measure your package's dimensions in inches and use 139 as the divisor for all UPS ground and express services. Choosing the wrong weight when you enter your shipping details can lead to correction costs, so be sure to choose the greater between your packages' actual and dimensional weight.

2. Additional Handling
Additional handling charges apply when your packages require special handling, such as when:
A package's longest side (length) exceeds 48 inches or second-longest side (width) exceeds 30 inches,
The average weight per package in your shipment exceeds 50 lbs.,
Your shipment includes packages that weigh more than 50 lbs. and weren't indicated ahead of time, or
Your shipment includes packages that are not fully encased in corrugated cardboard or irregular shaped objects that are not fully encased in a corrugated cardboard shipping container.
UPS's additional handling fees are $26.25 for domestic weight violations, $20.45 for international weight violations, and $20.45 for domestic and international length, width, or packaging violations.

3. Residential Surcharge
UPS requires that you designate delivery addresses as "residential" when shipping to a home or home-based business. Not doing so can result in a residential surcharge of $4.20 per delivery shipment or pickup request.
4. Incorrect Weight
What happens if your UPS package is heavier than the label? The UPS incorrect weight shipping charge applies when the weight of a package is different than what you indicated at the time of shipping. UPS recommends rounding up to the next full pound when weighing your packages to avoid being charged for an incorrect weight.
5. Large Package Surcharges
Packages that exceed a certain combined size are automatically billed at a higher rate and include a large package surcharge. For domestic shipments, a large package has a combined size of 130 inches or a length of 96 inches. For international shipments, only the combined size of 130 inches applies. To determine the combined size of your package, use the following formula:
Combined Size = Length (longest side of the package) + Girth [(2 X Width) + (2 X Height)]
Large packages have a minimum billable weight of 90 lbs. Large package surcharges for commercial (domestic and international) shipments are $92.55 per package, and for residential (domestic and international) shipments, surcharges are $102.05 per package.

6. Over Maximum Size
How does UPS calculate oversize packages? UPS considers a package to be over maximum size if it exceeds 150 lbs., has a combined size of at least 165 inches, or has a length of at least 108 inches. The over maximum size surcharge is $1,025 per package.

There is no UPS ground weight limit for the total weight of your shipment, only for individual packages.
What Happens If I Need Multiple Shipping Corrections?
If your average shipping correction during an invoice week is $5.00 or more, you may be subject to a shipping charge correction audit fee. If this audit fee applies to you, you will have to pay the greater of the following charges:

$1.00 per package with a shipping charge correction during the invoice period; or
6% of the total correction charges applied during the invoice period.



The costs of errors can add up, but they are preventable.
What If UPS Overcharges Me for Shipping Corrections?
Most of the time, if UPS overcharges you for shipping corrections, you'll end up paying the inflated fees. This is because both you and your carrier are unlikely to notice the mistake. So, how can you ensure you're not paying more than you're supposed to? With regular parcel invoice audits.
During a parcel invoice audit, your team compares your payment records and parcel invoices with your contract rates. After identifying any incorrect charges or missed incentive discounts, you can request a refund from your carrier.
Save Big Instantly with ShipSigma
At ShipSigma, we maximize returns from parcel invoice audits for our partners—saving you time and money. Our fully-automated, AI-powered auditing software keeps your data current and eliminates the risk of human error. That means more errors identified and higher refunds than manual audits or self-managed software.
Try ShipSigma for free and see for yourself how we hold your carrier accountable for invalid surcharges, late shipments, lost and damaged packages, and more.
Related Blog Stories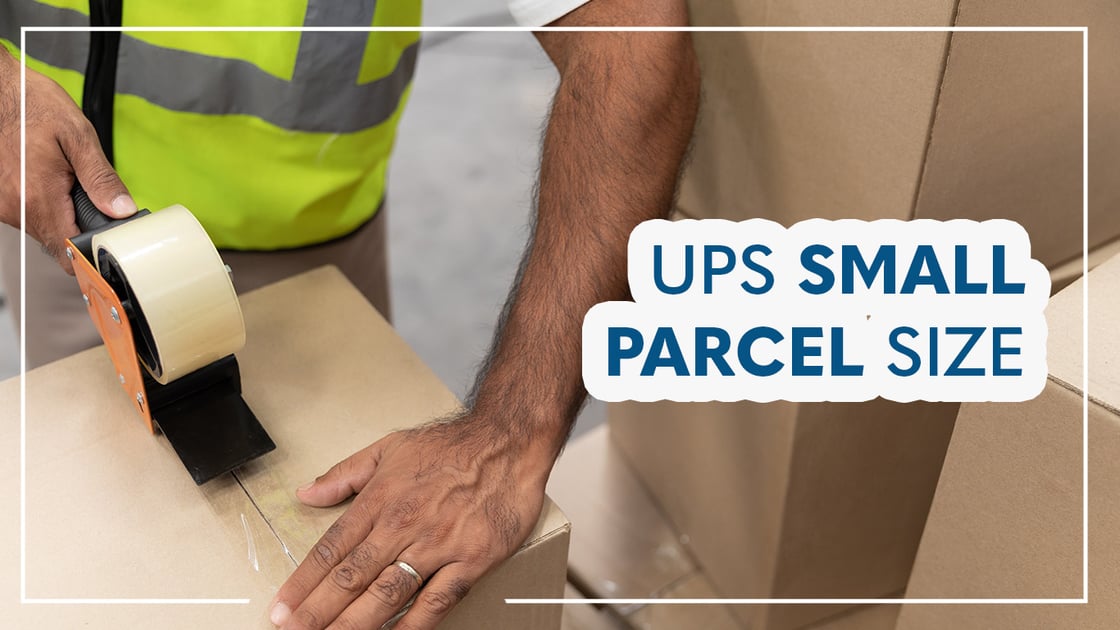 UPS Small Parcel Size
In regards to the UPS shipping process, understanding the ins and outs of UPS size limits can afford you significant savings. To...
Read More
UPS Small Parcel Size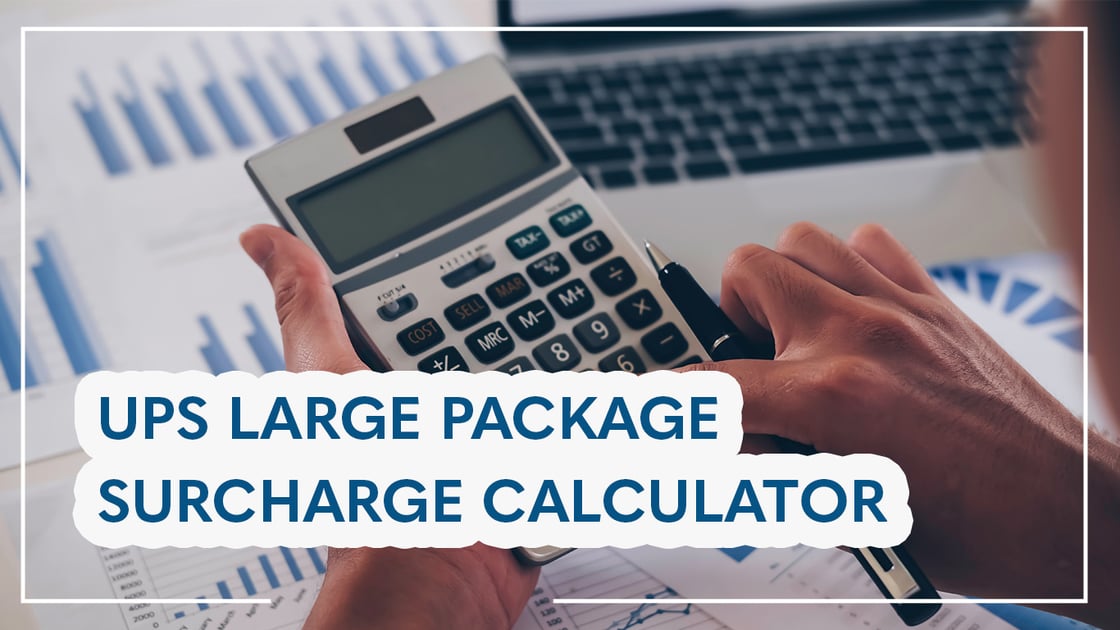 UPS Large Package Surcharge Calculator
We don't need to tell you that shipping prices are on the rise. UPS's latest price increases took effect on December 26, 2021...
Read More
UPS Large Package Surcharge Calculator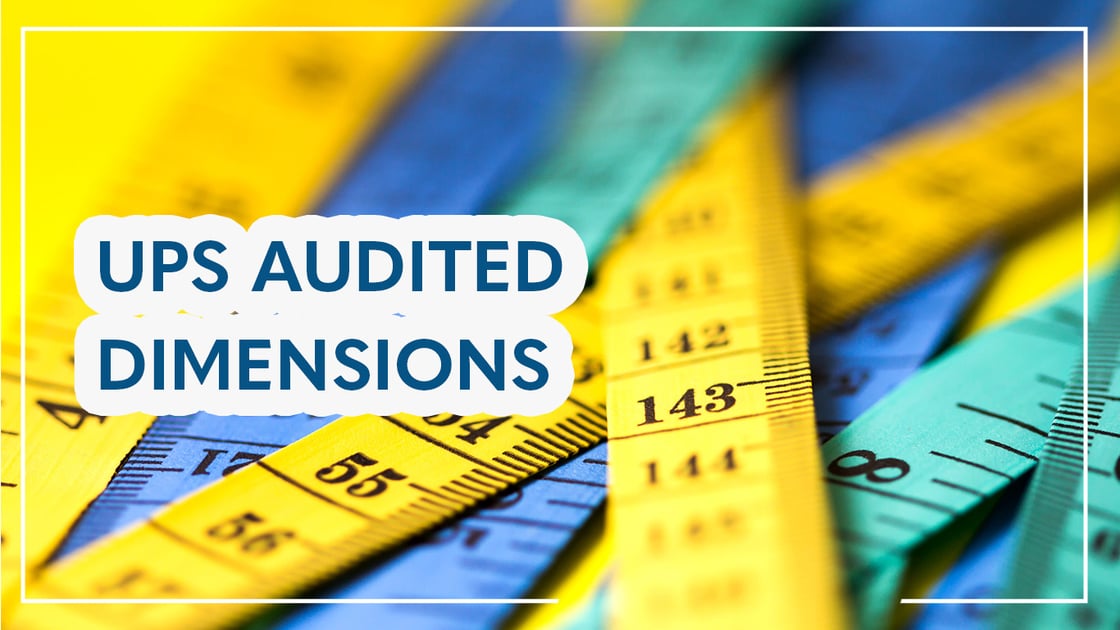 UPS Audited Dimensions
Shipping is getting more expensive as gas prices consistently fluctuate and limited cargo space fills up with packages of all...
Read More
UPS Audited Dimensions