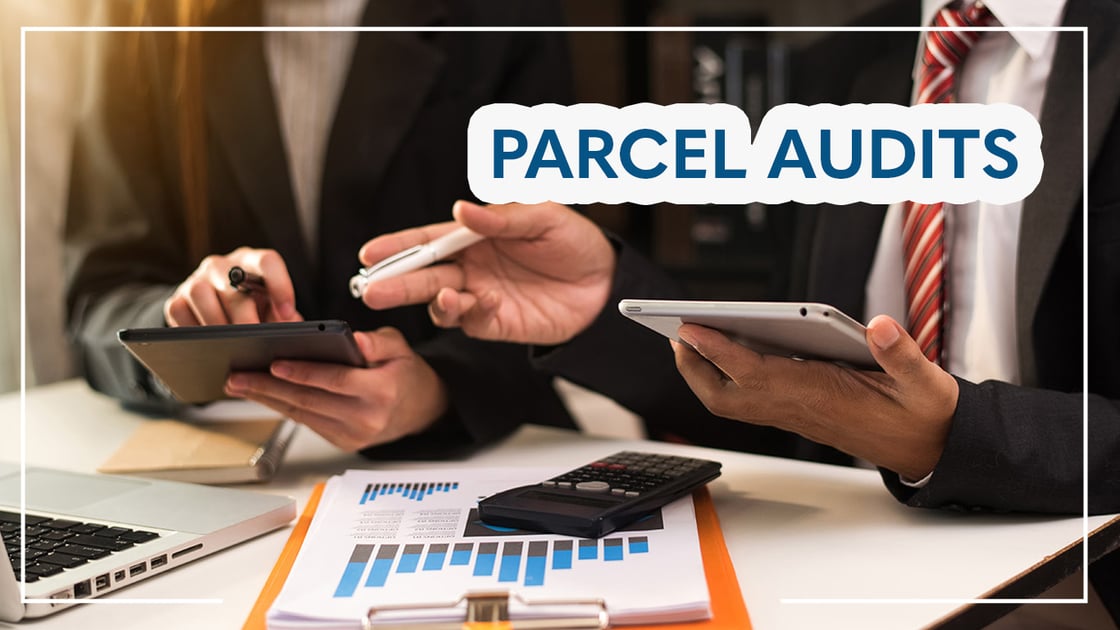 Shipping is big business in the United States. In 2020, an estimated 20 billion parcels were shipped in the US, generating $171 billion in parcel revenue. With that many parcels on the line, it's critical for high-volume shipping companies to understand how much they're being charged by their carriers and why. Regular parcel invoice audits can provide companies with insight into what surcharges and fees shippers are being billed for. It reveals if they can save money by filing claims or if there are improvements that can be made to internal processes to avoid surcharges in the future. In this article, we'll explore what kinds of points to look for in an audit and the types of parcel audits companies can perform.

What is an Audit in Shipping?
A parcel audit, otherwise referred to as a parcel invoice audit, is one the final steps of the shipping process. Parcel audits involve the regular inspection of shipping bills and invoices to identify overcharges, fees, or service failures on the part of shipping carriers like UPS or FedEx.
Businesses that regularly ship parcels or packages know just how complex—and expensive—shipping can be. Regular, thorough parcel audits can put money directly back into business' pockets and can highlight inefficiencies that may be corrected or improved to save money in the long run.
What are some of the points that a UPS audit or a FedEx audit look for? The most common include:
Late Deliveries: If a shipment arrives past its set or guaranteed delivery date you may be eligible to file a claim.
Lost Shipments: Any time a shipment is lost you may be eligible to file a claim.
Damaged Shipments: When a shipment is damaged you may be eligible to file a claim.
Incorrect Charges: Surcharges may be applied incorrectly, such as residential fee surcharges for commercial address deliveries.
Duplicate Charges: Any time you are charged more than once for a single shipment should be refunded.
Address Corrections: If an address is entered incorrectly, you may be hit with a surcharge if FedEx or UPS needs to edit it. Address correction surcharges may be applied incorrectly, however, so they should be reviewed for accuracy. Businesses should update customer address information to avoid address correction fees in the future.
Dimensional Weight Charges: If the carrier uses incorrect weight or dimensional information, you may incur incorrect surcharge fees.
What Are the Types of Audit for Shipping?
Companies that perform regular parcel invoice audits save money—that's all there is to it. What is the best way to perform audits? Generally speaking, there are three types of parcel audits that companies can perform: doing manual audits, using audit software, or partnering with a dedicated parcel audit services company.
Manual Audit
A manual parcel audit relies on an individual performing a parcel audit by reviewing each bill or invoice for overcharges, service failures, or common fees and surcharges that may have been added erroneously. Manual auditing may work for companies that ship a small number of parcels each month. However, manual auditing can quickly become overwhelming and ineffective for companies that ship a large number of parcels, and it may not be the best use of employee time.
Parcel Audit Software
A step up from manual auditing, some businesses choose to purchase a subscription to dedicated parcel audit software. Using a software platform can certainly help businesses more accurately and efficiently review their carrier invoices. However, parcel audit software does require significant work to get it fully integrated into your workflows. Beyond that, businesses must still dedicate time and effort into making sure everything is entered correctly and working as expected to get the most out of their software subscription.
Third-Party Parcel Audit Services
Finally, businesses may consider finding a third-party parcel audit service to partner with. Parcel audit companies take the work of invoice auditing off of a business' hands entirely with highly-intelligent solutions to auditing. As a shipping consulting partner, ShipSigma provides an AI-powered platform that can scan weekly carrier invoices, perform a 50+ point audit, and automatically file claims to save businesses money. Additionally, companies receive actionable insights that can allow you to boost efficiencies internally and with your carrier.
ShipSigma: Saving High-Volume Shipping Businesses Money
At ShipSigma, we're dedicated to helping shipping companies reduce shipping costs and save money. Our industry-leading transportation spend management technology produces enterprise-level solutions, including parcel invoice audits, carrier contract negotiations, and shipping insights and analytics. With an average savings of as much as 25%, our services truly make an impact on your bottom line.

Ready to start saving today? Reach out to our team and try it free today.