Is It Cheaper to Ship with UPS or USPS, or FedEx?
May 19, 2023 •Joe Jordan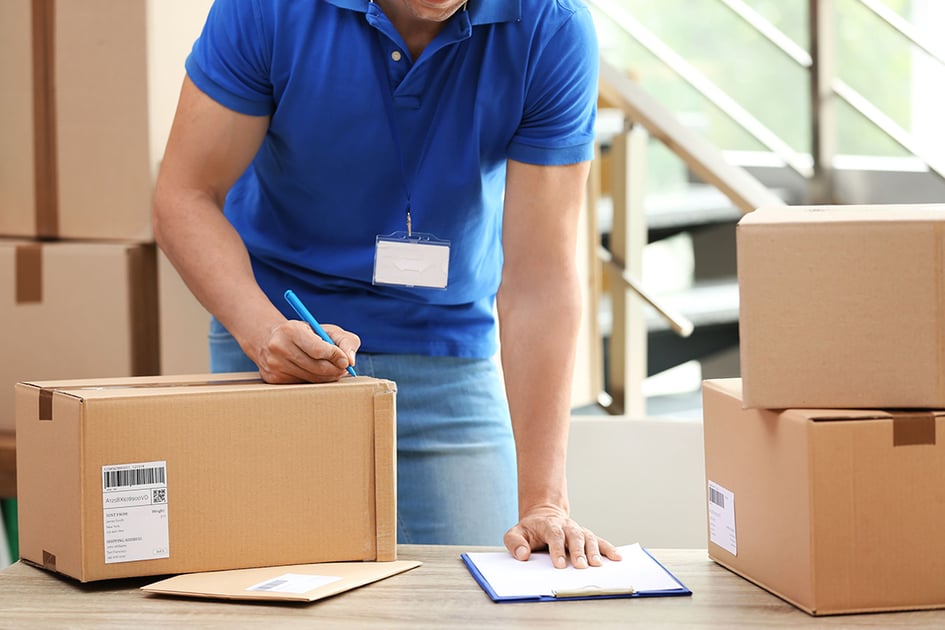 Is It Cheaper to Ship with UPS or USPS, or FedEx?
FedEx, UPS, and USPS are the most ubiquitous parcel shipping companies in the U.S. But which among them offers the cheapest rates? Let's find out!
Is UPS, USPS, or FedEx Cheaper to Ship?
Deciding which shipping carrier is most cost-effective, whether it be UPS, FedEx, or USPS, depends on various factors, including package weight and dimensions, shipping distance, and delivery timeline. While all these carriers offer similar services, each has its own rates, service levels, pricing structure, and unique set of pros and cons.
UPS and FedEx tend to be more expensive for smaller packages but can offer better rates for larger and heavier shipments. Additionally, both UPS and FedEx offer a wider range of shipping options, such as same-day and next-day delivery, that can be beneficial for urgent shipments. FedEx and UPS are generally faster in delivery than USPS.
Generally speaking, though, USPS tends to be the most affordable option for lightweight packages that don't require expedited shipping. Additionally, USPS is often the preferred option for shipping to P.O. boxes and military addresses.
Ultimately, the best way to determine which carrier is the cheapest for your specific shipment is to compare prices and services from each provider using calculators on their respective websites.
In this blog, we will attempt to find the cheapest shipping method by comparing UPS, FedEx, and USPS costs for shipping a box weighing between 11 and 20 pounds.
Below are the shipping rates for UPS, USPS, and FedEx.
UPS Shipping Rates
UPS Service

Weight

UPS Next Day Air Early

UPS Next Day Air

UPS Next Day Air Saver

UPS 2nd Day Air A.M.

UPS 2nd Day Air

UPS 3-Day Select

UPS Ground

1–10 pounds

$65.00–$241.38

$35.00–$220.81

$31.71–$166.88

$23.64–$125.26

$21.64–$122.21

$13.66–$81.74

$10.10–$112.33

11–20 pounds

$87.74–$336.20

$57.74–$334.89

$51.04–$244.25

$34.07–$204.68

$30.87–$185.36

$24.10–$131.10

$14.10–$166.06

21–30 pounds

$104.81–$407.52

$74.81–$401.18

$68.28–$323.01

$52.04–$280.59

$46.53–$259.15

$33.51–$180.11

$16.69–$219.32

31–40 pounds

$122.69–$489.82

$92.69–$473.74

$85.35–$391.28

$68.58–$368.28

$58.69–$335.80

$44.84–$226.57

$20.19–$265.35

41–50 pounds

$145.49–$572.75

$115.49–$553.61

$104.26–$468.37

$85.90–$435.70

$76.65–$370.88

$54.94–$269.82

$23.03–$316.11

51–60 pounds

$173.79–$698.48

$143.79–$681.86

$123.26–$571.10

$104.82–$511.04

$86.54–$440.32

$65.10–$315.87

$24.79–$366.36

61–70 pounds

$200.53–$782.36

$170.53–$768.24

$144.21–$656.79

$116.75–$597.70

$101.07–$495.98

$73.06–$374.64

$26.03–$422.73
FedEx Shipping Rates
FedEx Service

Weight

FedEx First Overnight

FedEx Priority Overnight

FedEx Standard Overnight

FedEx 2Day A.M.

FedEx 2Day

FedEx Express Saver

FedEx Ground and FedEx Home Delivery

1–10 pounds

$68.04–$199.53

$37.04–$168.53

$33.87–$165.22

$25.37–$127.21

$22.59–$106.40

$21.03–$91.63

$10.10–$22.40

11–20 pounds

$93.53–$280.16

$62.53–$ 249.16

$55.08–$241.82

$36.28–$ 206.09

$33.06–$176.30

$32.41–$149.10

$14.17–$36.17

21–30 pounds

$109.85–$367.87

$78.85–$ 336.87

$73.68–$319.81

$57.43–$276.22

$49.83–$243.54

$45.48–$205.05

$16.80–$51.83

31–40 pounds

$128.73–$435.45

$97.73–$404.45

$92.11–$387.40

$74.31–$ 362.84

$63.05–$312.64

$61.81–$ 259.57

$20.29–$63.95

41–50 pounds

$149.28–$510.78

$118.28–$479.78

$112.52–$462.75

$94.83–$ 438.26

$82.33–$359.69

$79.96–$308.02

$23.15–$74.72

51–60 pounds

$185.48–$613.46

$154.48–$582.46

$133.04–$565.44

$114.67–$522.93

$93.47–$424.98

$91.63–$373.06

$24.85–$81.11

61–70 pounds

$214.21–$698.31

$183.21–$667.31

$151.33–$650.28

$133.01–$602.70

$108.74–$479.00

$104.68–$436.39

$26.09–$85.57
USPS Shipping Rates
USPS Service

Weight

Priority Mail Express

Priority Mail

USPS Retail Ground

1–10 pounds

$29.20–$158.55

$9.35–$104.50

$8.95–$40.90

11–20 pounds

$49.05–$221.95

$15.95–$177.55

$15.20–$68.60

21–30 pounds

$71.95–$308.15

$24.00–$231.75

$23.00–$95.60

31–40 pounds

$98.55–$398.25

$34.25–$277.40

$34.05–$113.65

41–50 pounds

$125.35–$494.15

$39.65–$314.90

$37.95–$127.85

51–60 pounds

$151.70–$593.30

$43.15–$350.55

$40.85–$141.20

61–70 pounds

$179.85–$688.20

$48.45–$401.35

$47.35–$161.75
Comparison: UPS vs FedEx vs USPS Cost to Ship a Box Weighing 11–20 Pounds
Let's begin by comparing their express shipping services:
UPS Next Day Air Early costs $87.74–$336.20
FedEx First Overnight costs $93.53–$280.16
Priority Mail Express costs $49.05–$221.95
From the above rates, we can tell that USPS is the cheapest for express shipping. However, USPS is slower than UPS and FedEx express services.
Now let's compare ground shipping:
UPS Ground costs $14.10–$166.06.
FedEx Ground costs $14.17–$36.17.
USPS Ground costs $15.20–$68.60.
For Ground shipping, it is evident that FedEx is the cheapest option.
What Is the Least Expensive Way to Ship a Heavy Box?
Depending on your desired delivery time and the specifics of your package, the cheapest way to ship a heavy box can vary. In general, however, USPS is your best bet if your heavy package is below 70 pounds or below (they don't ship packages over 70 pounds).
If your package is over 70 pounds, UPS Ground and FedEx Ground are the cheapest (but slowest) shipping options. If time is an issue, you may have to use the more expensive express or expedited shipping services.
Apart from the standard rates, you need to make sure you avoid additional charges and surcharges if you want the lowest shipping costs. Use these tips to ensure your package doesn't get flagged or surcharged:
- Pack smartly – The weight and size of the box can greatly impact shipping costs. Use the smallest box possible while still ensuring the contents are well protected.

- Label your box properly – Make sure to enter accurate shipment details when you attach your shipping labels. This will help you avoid additional correction charges after delivery.

-Know the shipping restrictions – Different carriers have different shipping restrictions on items such as hazardous materials, liquids, and perishable goods. Ensure you are aware of these restrictions and that your package complies with them.

Accurately declare the value – If the package contains valuable items, accurately declare their value to avoid any surcharges or penalties.
How ShipSigma Can Help
ShipSigma has helped over 300 companies save more than $100M, by optimizing their parcel shipping rates through our shipping intelligence platform.
Contact us today and let's end your search for lower shipping rates.