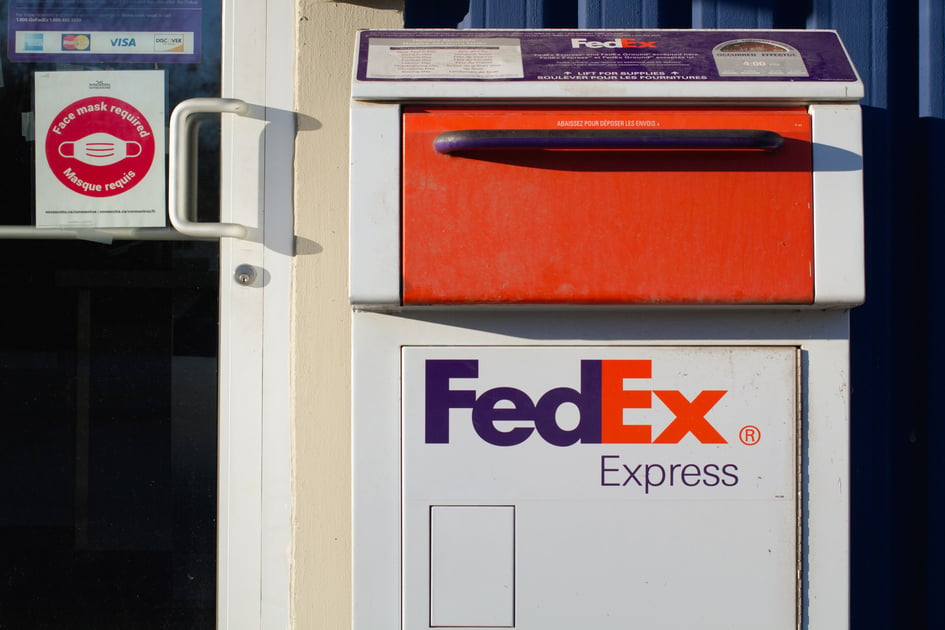 FedEx stands as one of the largest global shipping carriers, providing a diverse range of services. However, owing to their extensive reach and service quality, you may discover that their rates tend to be higher compared to those offered by other carriers.

To learn how to lower FedEx rates during peak season surcharges, we will delve into strategies that can help you reduce your FedEx rates so that you can allocate those funds to other aspects of your business.
How Do I Get FedEx Rates?
Before you send out your shipment, it's a wise practice to compare rates not only among different carriers but also among the various services offered by the same carrier. Sometimes, two services may vary by just one day in delivery time, but there can be a significant difference in cost.
Here are several methods to access FedEx shipping rates:
FedEx Shipping Calculator
You can get FedEx rates easily using their online rate tool. By simply entering your shipment details (origin and destination, packaging type, number of packages, package size, package weight, and shipping date), FedEx provides you with a comprehensive list of rates for their various services, along with estimated delivery dates.
FedEx Rate Tables
Every January, FedEx releases a document called 'FedEx® Standard List Rates' that contains rates for all their services based on shipping zones and package weight. To use the rate sheets, you need to know your package weight and the zone of your destination. Using that info, you can find the rates of various FedEx services.
FedEx Customer Service
Contact FedEx customer service by phone and provide them with the necessary shipment details. A FedEx help agent will help you obtain shipping rates. A benefit of this method is that you get real-time answers to any queries you raise.
FedEx Location
Sometimes, face-to-face help is necessary to understand complex rates and pricing models. You may visit a local FedEx location to get help from a FedEx employee.
API Integration
If you have an e-commerce website or software system, you can integrate the FedEx API, which allows you to fetch real-time shipping rates based on the parameters of each order.
FedEx Shipping Software and FedEx Mobile App
Use the FedEx-approved shipping software/platforms like FedEx Ship Manager, FedEx Ship Manager Lite, or third-party shipping solutions. These tools often integrate with your business systems and allow you to calculate rates, print shipping labels, and schedule pickups.
How to Get Good Rates With FedEx and Reduce Shipping Costs?
The best way to get good rates is with the help of a third-party negotiation expert. Working with a team of experts (like ShipSigma) who take a data-driven approach gives you the best chance at getting good rates. Below are a few more tips on how to get better FedEx rates.
Open a business account and enjoy discounts: By simply opening a business account with FedEx, you qualify for some discounts, like the offer of 30% off on eligible FedEx Express, FedEx Ground, and FedEx Freight services. Just make sure to always log in before shipping so that your discounts are applied.
Avoid extra fees by using FedEx software: Tools like FedEx Ship Manager allow you to, among other things, verify addresses so that you can avoid extra costs like redelivery and address correction surcharges.
Practice proper packaging: To prevent costly dimensional weight charges and oversized package fees, pack your items efficiently. Also, safeguard your goods against potential damage by opting for robust packaging materials.
Contact the FedEx Freight service team: Ensure you stay current with your freight rates by scheduling an annual update with your freight sales representative. If you're using shipping software linked to a docking computer, it's possible that your programs are providing outdated pricing.

Use FedEx Great Rates:

Similar to websites that provide you with the best real-time hotel rates, FedEx Great Rates

provides shippers with the best last-minute shipping rates. You can call them via the FedEx great rates phone number: 1.877.463-7408. Alternatively, you can fill out the online form and send it to the FedEx great rates email and wait for your FedEx great rates quote in your inbox.

Opt for drop-off rather than pick-up:

You can avoid pick-up fees by dropping your packages

at convenient FedEx locations, including FedEx Office, FedEx Ship Center, FedEx Authorized ShipCenter, FedEx Drop Box, Walgreens, Dollar General, and grocery locations nationwide.

Pick the most cost-effective FedEx service:

FedEx offers many shipping services

with differing costs and delivery times. Save money by carefully assessing your shipment's urgency, size, and destination to select the service that best aligns with your budget and delivery needs.

Join My FedEx Rewards: This program rewards shippers with prizes like gift cards and merchandise from brand-name retailers.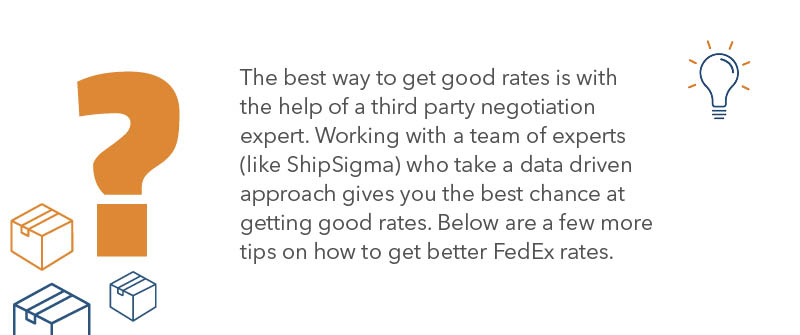 How Long Can You Negotiate Rates With FedEx?
There is no set limit on how long you can negotiate rates with FedEx since the deliberation duration can vary depending on several factors, including the complexity of your shipping needs, the volume of shipments you have, and your negotiation skills.

In the end, the negotiation period should be reasonable, with the primary goal being to establish pricing that benefits both your business and FedEx.
How Do I Call FedEx Great Rates?
As we've discussed above, Great Rates is FedEx's program that provides its customers with last-minute rates.
Great Rates provides last-minute rate quotes for
All U.S.- outbound shipments that weigh 11-249 lbs.

U.S.-inbound 11-250+ lbs. that ship FedEx International Economy and FedEx International Priority

Shipments between the contiguous U.S. states, excluding Puerto Rico.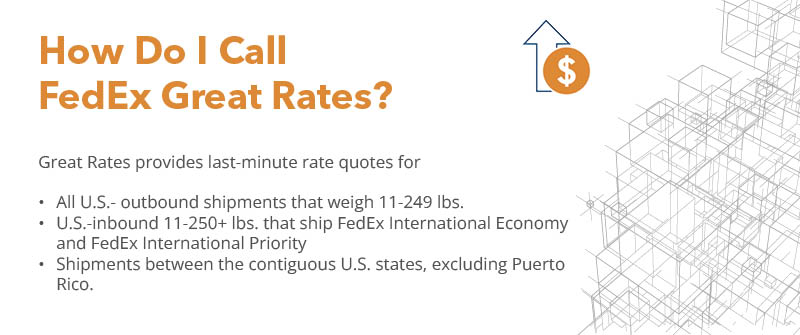 How To Call FedEx Great Rates for A Rate Quote
Call Great Rates at 1.877.463-7408. Before your call, have your FedEx account number, shipment origin, and destination, weight, and dimensions ready.
Once you have given the shipment info, you will be provided with a rate quote via email. Look through the quote and click the button/link in the email to confirm. You will be directed to log in to your fedex.com account to complete the process.

Next, you can create a shipping label and schedule pickup. Proceed with the process by either creating an online label to generate an Air Waybill or following your usual method by entering your Air Waybill number in the designated field. Make sure to use the same FedEx account number, ship date, service, weight, and dimensions that you used to request your quote.
Finally, when the shipment is ready, arrange for it to be picked up.
How to Save Money Shipping FedEx: ShipSigma?
ShipSigma, an industry leader in small parcel shipping, is here to assist you in cutting down your shipping fees and securing discounted shipping rates. We can help with FedEx and UPS to help you reduce costs. Our track record speaks for itself: we've saved our customers over $100 million in shipping discount fees to date.
Reach out today, and let's find some savings for you too!