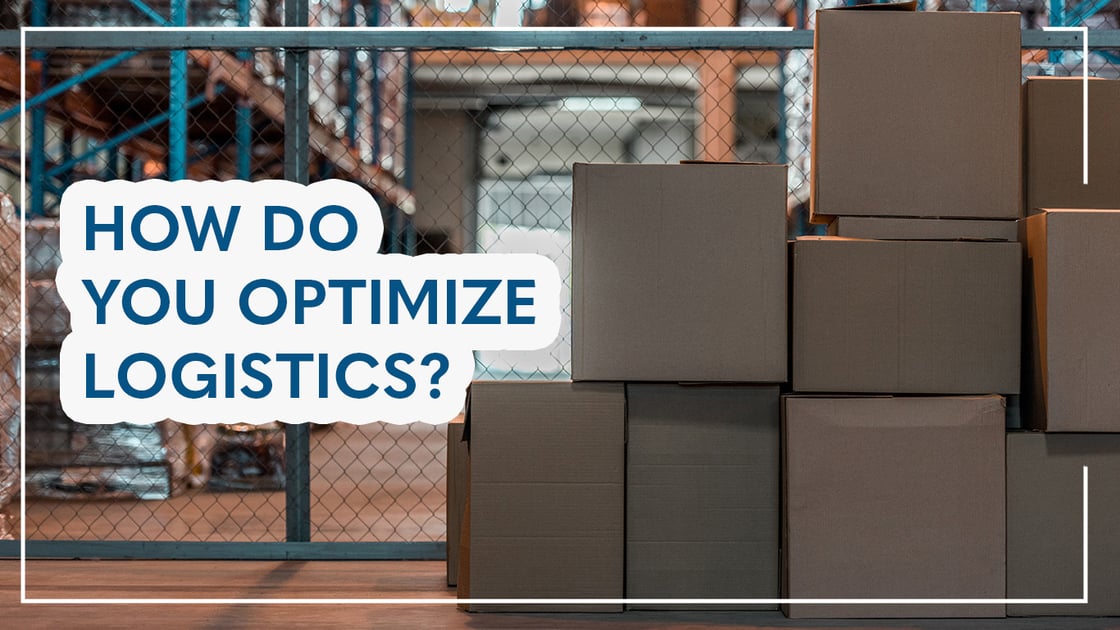 In today's fast-paced business world, new techniques and methods for supporting management systems in all sorts of businesses are necessary. Without question, logistics management is one of the most complex components of any company's supply chain. Customer-retailer relations have altered due to the introduction of e-commerce, necessitating a redesign of the whole supply chain and logistical infrastructure.
To better understand the effects of these changes, one option available to businesses is a parcel invoice audit. This type of audit can provide insights to improve your shipping efficiency. The primary goal is to optimize system capabilities at the lowest possible cost. What is the best way to increase your business's shipping optimization? Let's start by defining what optimization is.
What is Logistic Optimization?
Physical things, such as equipment, materials, and food, must be transferred between places of origin and points of usage. Logistics is the process of organizing, executing, and moving resources to their final locations. Managing inventory at rest and in motion is also a common definition of logistics.

The entire logistics process should be run through a suitable, refined system to boost efficiency. If your logistics are well-managed, you have a better chance of optimizing your system for storing, shipping, tracking, and delivering things or services to other firms or customers. Your revenue and bottom line may improve as a result of this strategy. With improved logistics and distribution, you can ensure that orders are delivered on time and in full. Retailers prioritize accuracy because even slight delays and errors may cause operational chaos, customer unhappiness, and financial loss.
Therefore, logistics optimization works to develop systems that ensure efficient and smooth operation. Taking advantage of both inbound and outbound shipping organizations will increase your business's ability to maintain strong supply chains. ShipSigma can help you with your logistics optimization plan for small parcel and freight shipments to ensure your business achieves desirable outcomes.
How Do You Optimize Logistics in a Supply Chain?
The importance of inbound and outbound logistics cannot be overstated. Inbound logistics is the flow of materials from a supplier to the company. This might include purchasing and delivering materials, components, or finished things from a supplier to the company's manufacturing or storage facility. Outbound logistics is concerned with the storage and transportation of a finished product from a corporation or manufacturer to the end consumer. This might be delivered to a retail outlet directly to the end consumer.
To optimize logistics for your business, you can implement different optimization strategies to build up your business's shipping and supply. Below are six steps to build your logistical shipping operations:
Establish quantifiable and measurable goals:
Goals are the desired outcomes of any optimization project. These objectives must be explicit and quantifiable. Only in this manner can return on investment be defined and properly measured.
Consider variability:
Variability is an inevitable component of any viable logistical operations. This means that traveling along the same route might take various times based on external factors such as construction or severe weather along the way. Furthermore, the number of items moved each day along the same route between the same enterprises might fluctuate.
Ensure that data is correct, up-to-date, and complete:
Any optimization decision or process requires accurate, timely, and comprehensive data. Solutions based on inaccurate data will do more harm than good. There must be exact and complete data covering all the different stages of an activity to ensure that no crucial features are overlooked in any step of the process.
Automate data integration:
The massive amount of accurate data required for optimum logistics must be not only automated, but also unified and integrated. This ensures that human data input is neither time-consuming nor error-prone and that comprehensive data is available to those who want it.
Create and enact an optimization plan:
Optimization is only as good as the people in charge of executing it. Field teams, as well as other key stakeholders, must be able to understand and carry out simple orders. These actions are then quantified and utilized to evaluate the return on investment for each optimization project.
Train employees:
Any technical or complicated component of a logistical system or process can only function well if the individuals in charge have the necessary knowledge, skills, and competence to carry out the plans.
These optimization strategies will help your business create a more efficient logistical plan by building up communication between employees, customers, and stakeholders. Adding automation keeps your business running smoothly, and the right tools can help maintain the correct data.
ShipSigma: Logistics Data You Can Count On
With ShipSigma, we can help you reduce expenses and optimize your business's shipping costs through our parcel audit software and carrier negotiations. Our analytics and insights will allow you to see where you can optimize your logistics and bring your business to the next steps in shipping management. If you're ready to take the next step in optimizing logistics, contact us today.