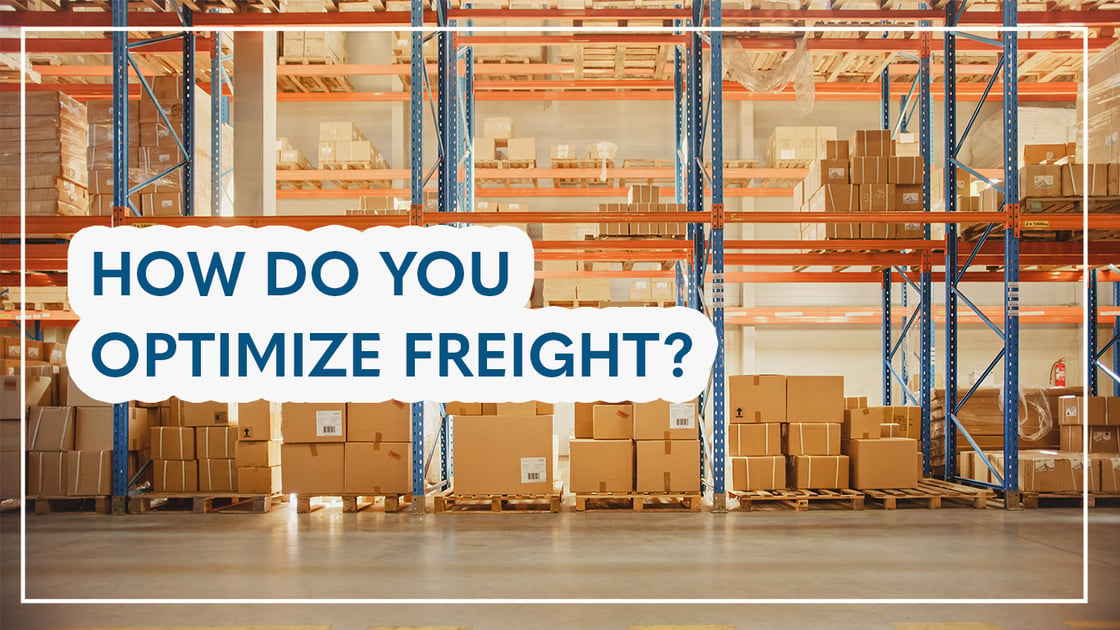 In the United States, approximately 50 million tons of freight is moved per day, valued at over $53 billion. Moving these shipments are nearly two million carriers, including for-hire and private providers. This proliferation of freight and carriers can make it difficult for freight shippers to know if they're getting the best deal on their shipments. However, tools like freight and parcel invoice audit software can help you with your shipping optimization.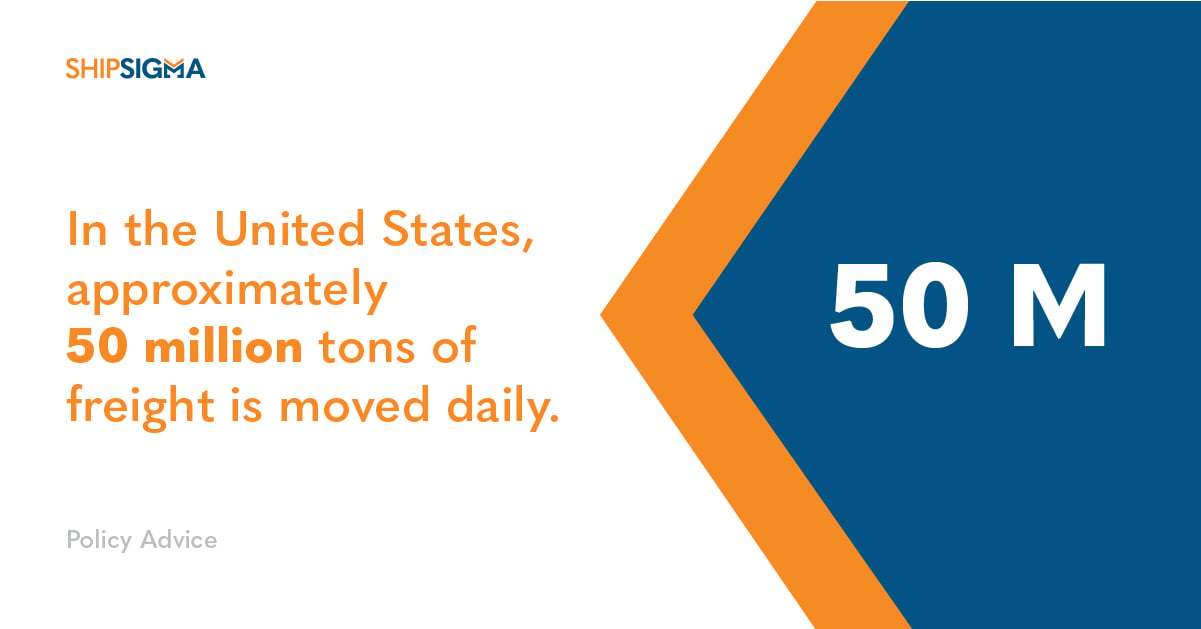 What Is Freight Shipping?
Freight shipping is the process of moving packages that are larger than 30 inches by 30 inches by 30 inches or weigh over 150 pounds to any destination (these dimensions and weight may vary depending on the carrier). Unlike parcel shipping, where packages are going to different addresses, the freight cargo load is typically going to just one destination. Freight is usually placed on pallets so it can be easily moved and then transported by land, air, or sea. With ground transportation, this cargo is categorized by the amount of space it takes up in the shipping container. These categories are:
Full truckloads (FTL) - Full truckloads can be more expensive, but it is more efficient and you can be more confident that your cargo will be received on time at the right destination.
Less than truckloads (LTL) - With LTL, you pay for the portion of the trailer that your freight fills and other shippers do the same until the trailer is full.
Partial truckloads (PTL) - Similar in concept to LTL, the only difference is that PTL are priced by the weight and size of shipment rather than freight class or density.
Part of the reason that freight is measured this way is because the most common way to move freight is by truck. In fact, in the United States, trucks deliver approximately 70% of annual freight goods in the country.
What Is Freight Optimization?
Freight optimization is the process of examining your freight shipping to ensure that it is being conducted in the most efficient and cost-effective manner. For example, you may take a close look at your charges and realize that your carrier needs more advance notice for your shipments. This could save you money because your carrier can then plan ahead and reduce their costs, then pass those savings on to you. Your carrier could include planning for backhauls, where the truck can pick up a new load as they deliver your freight, or plan for something as simple as reducing idle times while waiting to pick up, load, or deliver freight.
However, optimization isn't always on the carrier's side of the equation. In fact, there are plenty of ways that shippers can optimize their freight to reduce their costs.
How Do You Optimize Freight?
When looking for ways to reduce freight costs, there are two areas that shippers should focus on: contract negotiation and freight auditing.
Contract Negotiation
Negotiating the best rates can be a minefield when shipping freight due to the sheer volume of carriers—each with its own fee structures and competencies. Often, shippers can feel overwhelmed by the marketplace, staying with the same providers despite rising costs and excessive fees. When it comes time to negotiate, without a deep understanding of the market, it can be difficult to ask for what is fair.
At ShipSigma, our industry-leading technology and best-in-class platform use advanced data science and analytics to optimize your freight shipments. We identify and recommend cost-reduction opportunities. We also benchmark shippers against their peers and cost model out your shipping data to understand the profitability of each carrier. This allows us to reverse engineer what your optimized contract should be and decipher how much money you will save.
Freight Auditing
A freight audit allows you to catch any errors that result in overcharging, like late deliveries, lost or damaged shipments, incorrect rates, duplicate charges, or faulty weight charges. To conduct a freight invoice audit, you need data. Typically, you would examine the shipment and payment records from the past 1-5 years. Keeping a regularly updated database makes this process easier. Once your data is ready, your auditor will search for errors in your charges, refunds, and credits.
At ShipSigma, you can use our proprietary software to analyze your invoices every single week, surfacing the issues that need correction, automatically filing claims, and ultimately, saving you money.
So, How Do You Optimize Freight Costs? With ShipSigma.
At the end of the day, you can spend your time and effort on optimizing your shipping costs—or you can let the experts at ShipSigma do the heavy lifting for you. We understand how much shipping optimization means to the success of your business, and we are here to help. In addition to our contract negotiation technology, we provide parcel invoice audit software that reduces cost on your shipments and procures instant savings with no long-term contract. We can ensure you're getting the most out of your freight. Try ShipSigma free today!