10 Parcel Shipping Companies | Which One Is Best
July 21, 2023 •Deyman Doolittle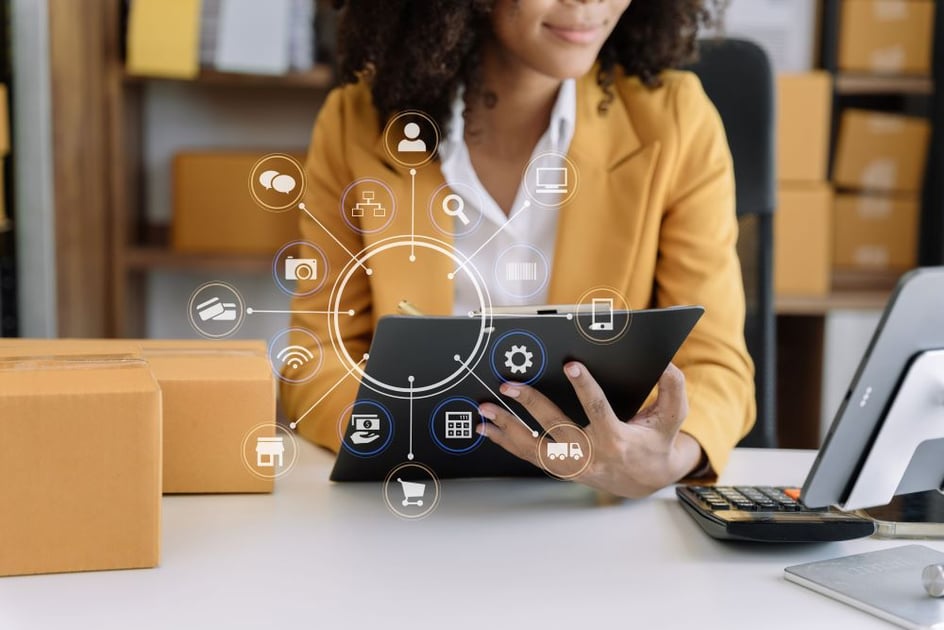 Whether it's global or regional, choosing the right small parcel shipping company can have a major impact on your business. From customer experience to speed and cost, finding the shipping service that best fits your company's needs is imperative. But how do you decide?

Let's start by identifying the key factors to consider when choosing a parcel shipping company.
Customers: Consider your customer's location and what type of service level you would need to get your product to them promptly and effectively. Will they need your product urgently? Are they willing to pay extra for expedited shipping?
Product & Packaging: Do you need standard packaging, oversized boxes, refrigeration, or insulation? How much padding do you need to protect your product? How heavy is your product?
Delivery Speed: 42% of customers want same-day delivery, and sometimes they will pay extra for it. Can you offer ground delivery for free while charging a premium for next day?
Delivery Range: Are you shipping to a local region only? Consider working with a local carrier who is more acquainted with the area and often has lower rates. Shipping cross-country or even international? Make sure the carrier you choose offers these services.
Delivery Cost: Price should never be the only factor, but it will always be a relevant one. 80% of shippers say free delivery is a key factor in shopping online. While there is always going to be a price for shipping, consider packaging size and material to avoid extra fees and build in the fees to your products where possible.
Tracking Capability: 83% of customers expect regular communication about their purchases. Make sure you understand the tracking experience that can be offered to your customers and what level of detail they will have visibility of.
Customer Service: Verify your options via online review platforms and forums. Call them to see how they interact. Are they helpful? Friendly? What hours are they available? Understanding the experience for both your business and your customers will be imperative.
These factors should all play a key role in your decision. It's important to compare your options and pick a carrier you can trust. So, which is the best shipping company?
What Are The Best Parcel Shipping Companies?
The best parcel shipping companies include names like UPS, FedEx, USPS, Amazon Logistics, On-Tract, LaserShip, and more. The best parcel shipping company for packages/parcels can vary based on the needs of the individual shipper. We've compiled a list of the top 10 global and regional parcel shipping companies to help you decide what's best for your business.
What Are The Best Global Shipping Companies?
The best global shipping companies include UPS, FedEx, USPS, DHL, and Amazon Logistics. Let's take a closer look at each of these companies.
1. UPS (United Parcel Service)
UPS is one of the world's largest and most trusted parcel shipping companies, offering a comprehensive range of capabilities and services, including ground, air, and international shipping. They offer express delivery services for urgent shipments that need to reach their destination quickly. This includes time-definite options like UPS Next Day Air, UPS 2nd Day Air, and UPS 3 Day Select, ensuring fast and reliable delivery.

UPS offers a generous parcel weight limit of 150 pounds, depending on the service, and a maximum size of 165 inches for domestic shipments (130 inches for international shipments).

These packages are shipped throughout an extensive global network that spans over 220 countries and territories worldwide. Despite the large network, they are able to provide advanced technology in tracking options, real-time visibility, reliable transit times, robust logistics solutions, and enhanced customer service experiences. For example, by entering the destination, origin, and weight of your package in the shipping calculator on the UPS website, you can see the available shipping rates for your package.


2. FedEx
FedEx is renowned for its express delivery services, providing fast and time-definite shipping options for urgent shipments. They offer domestic and international express services, including next-day, two-day, and three-day delivery options.

FedEx also provides specialized services tailored to specific industries and requirements. This includes solutions for healthcare and life sciences, aerospace, automotive, retail, and other sectors with unique shipping needs.

Similar to UPS, FedEx's parcel weight limit is 150 pounds. While FedEx Freight allows for packages up to 20,000 pounds. The maximum size allowed for domestic shipments is 165 inches, and 108 inches for international shipments. Enter the destination, origin, and weight of your package in the shipping calculator on the FedEx website to see the available shipping rates for your package.


3. USPS
USPS is typically the most accessible and affordable option for domestic shipments, if you meet their size and weight requirements. USPS's maximum weight limit is 70 pounds, and maximum size is 108 inches.

While they only handle domestic shipments, USPS is responsible for the last-mile delivery, which is the final leg of the delivery process. Their familiarity with local communities makes them efficient in delivering mail and packages to every business and household.


4. DHL
DHL specializes in international shipping services, providing reliable delivery around the world. They offer various express delivery options, including DHL Express, to ensure fast and time-definite deliveries.

DHL also offers end-to-end supply chain management solutions to help businesses streamline their logistics operations, including inventory management, warehousing, distribution, customs clearance, and value-added services tailored to specific industries and requirements.


5. Amazon Logistics
Amazon Logistics, the logistics arm of Amazon, focuses on providing efficient and reliable shipping and delivery services for Amazon's own products, as well as for third-party sellers on the Amazon platform. They specialize in last-mile delivery and utilize their own network of delivery drivers allowing them to prioritize next-day and two-day delivery.

Amazon Logistics continuously explores innovative delivery methods and technologies to enhance the customer experience. This includes initiatives like Amazon Locker, where customers can retrieve packages from secure self-service lockers, and Amazon Key, which allows in-home delivery and secure access to customers' homes.
What Are The Best Regional Shipping Companies?
The best regional shipping companies are On-Trac, LaserShip, GSO (Golden State Overnight, Spee-Dee Delivery, and Eastern Connection. Let's take a look at what makes these regional shipping companies the best.
1. On-Trac
Focused in the Western United States, OnTrac specializes in fast and reliable last-mile delivery. Their localized approach allows them to provide specialized services tailored to the specific needs of businesses and individuals in the region which includes California, Arizona, Nevada, Oregon, Washington, Utah, Colorado, and Idaho.

Specializing in ground delivery, OnTrac also offers overnight and same-day delivery services in depending on origin and destination locations.

OnTrac's mobile app allows users to track packages, schedule pickups, and manage their shipments while their e-commerce integrations provide seamless order fulfillment for online retailers.


2. LaserShip
LaserShip is primarily focused on the East Coast, allowing them to develop localized expertise to ensure efficient and reliable deliveries. Also focused on last-mile delivery, LaserShip's streamlined operations allow for optimized routes and minimized delivery times.

This can all be monitored in real-time through their online tracking tools and notifications.


3. GSO (Golden State Overnight)
GSO (Golden State Overnight) operates on the West Coast and focuses on next-day delivery services for businesses and households. Their network covers California, Nevada, Arizona, Oregon, Washington, Idaho, and New Mexico.

GSO offers specialty services such as early morning delivery, Saturday delivery, and signature confirmation, prioritizing customer service and experience.


4. Spee-Dee Delivery
Spee-Dee Delivery specializes Midwest delivery with a network including Illinois, Iowa, Minnesota, Wisconsin, North Dakota, South Dakota, Nebraska, and Missouri. They offer competitive pricing and a customer-centric approach.

Spee-Dee Delivery also provides value-add services including residential delivery, signature confirmation, and insurance options.
5. Eastern Connection
Eastern Connection operates in the Northeastern United States. Their extensive network includes Connecticut, Delaware, Maine, Maryland, Massachusetts, New Hampshire, New Jersey, New York, Pennsylvania, Rhode Island, and Vermont.

Eastern Connection provides additional services to enhance the shipping experience, such as signature confirmation, Saturday delivery, and customized delivery options. They also have a dedicated customer support team to assist with inquiries, tracking requests, and issue resolution.
Optimize Your Shipping Logistics and Spend with ShipSigma
All package delivery options are not created equal. By comparing different carriers and the services they offer, you will be set up to find the solution that best fits your business needs.
ShipSigma, an industry leader in the development and application of end-to-end technology, helps shippers optimize their parcel spend and supply chain operations with UPS and FedEx. Join 300+ customers and get started today.